Back in May Recruit Holding, the Japanese conglomerate owner of Indeed, acquired the American employer review site Glassdoor for 1.2 Million dollars. This announcement caused sensation across the HR field. Even when there are no tremendous changes to expect in the short term from this acquisition there may be some consequences in the long term.
What happened? Why this acquisition? 
Thanks to this new acquisition, which will be officially set up during the summer, Recruit Holdings is going to be able to offer more services to its users. Since the early 60s, the Japanese company has been offering a large range of HR services from job posting to HR marketing. That is why adding Glassdoor services to the conglomerate seems like a very sensible thing to do. Glassdoor collects anonymously data about companies, salaries, interviews in order to make it easier for jobseekers to know which companies that they want to work with.
This acquisition revels Recruit holding vertical strategy of growth. The synergies between the two seem obvious. When Glassdoors collects information about more than 770 000 companies in more than 190 countries, with more than 40 million reviews from employees. Collaborations between the two companies are not hard to guess. The data collected by Glassdoor and the job search capacity of Indeed work perfectly together. Reviews from Glassdoor could be incorporated to Indeed's search engine.
This evolution reminds us of Cadremploi who added reviews and grades from Viadeo to its services in order to help companies improve their employer brand. We could see something like that happening to Indeed.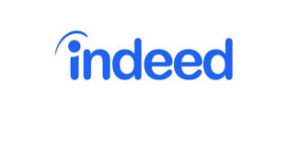 A way to face google
But such collaboration, in the wake of the acquisition of Workopolis says a lot about Recruit Holdings' strategy. The Japanese group seems to look for specialized media to bypass google. This kind of strategies is common for companies who to speed up the development of certain markets? As this series of acquisition happened just after google launched Google jobs. Recruit Holdings could therefore be trying to protect its audience. Recruit Holdings and Indeed refused making any comments on this question.
Moreover, industry watchers say the acquisition of Glassdoor was not a bombshell since Indeed had lost Google's organic job search traffic after the unveiling of Google for Jobs. Google aggregates data directly from employers, applicant tracking systems and multiple job boards including Glassdoor, but—intentionally—not from Indeed.
Employers reviews consequences
 As Glassdoor and Indeed make up about 85% of employers' reviews, the acquisition could affect the lucrative employers branding market. This almost monopoly obliges you to use at least one of them if not both, to manage your brand. As we know employers review are decisive for a job seeker. In fact, it has been showed that only 21 percent of candidates would apply to a 1-star rated company and just 34 percent would apply to a 2-star company. More than 90 percent of candidates seek out at least one resource to evaluate an employer's brand before applying for a job. Therefore companies
From a jobseeker point of view, this acquisition could bring harmonization. Actually, grades and ratings are not the same depending on the website. Sometimes a company can a have an excellent rating on Glassdoor and an average one on Indeed. Therefore by working together Glassdoor and Indeed will be able to provide more accurate information for jobseekers.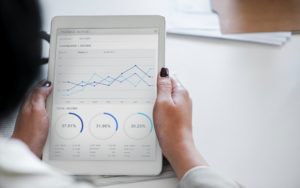 We hope you have found this article Intersting Please let us know if you'd like us to cover any specific topics in the Jobboard Finder blog