Welcome back to Jobboard Finder's blog! Today, we are focusing on the best job boards in Slovakia. The country's economy is expanding at a stable rate and the European Commission forsees a growth rate of 4.2% for 2019.  In addition, unemployment rates have reached a historical low. Under these conditions, what better time to find out what job boards there are in Slovakia? We've made a selection of the best and most worthy job boards here!  Read on to find out more.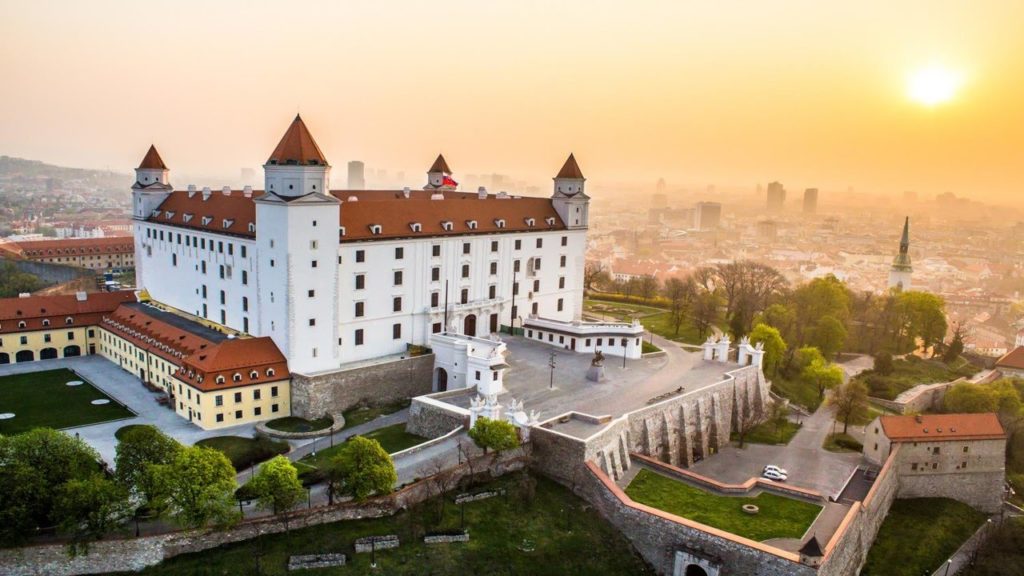 Profesia.sk is the leading  job board in Slovakia. More than 5 million visits per month are recorded for this job board and it is the 33rd most visited website in the country. With 20 years of experience, it offers a wide variety of job offers in different fields. Jobseekers can choose a specific region in Slovakia and see the exact number of offers available. Some unique filters are the required languages and the amount of time the offers have been online.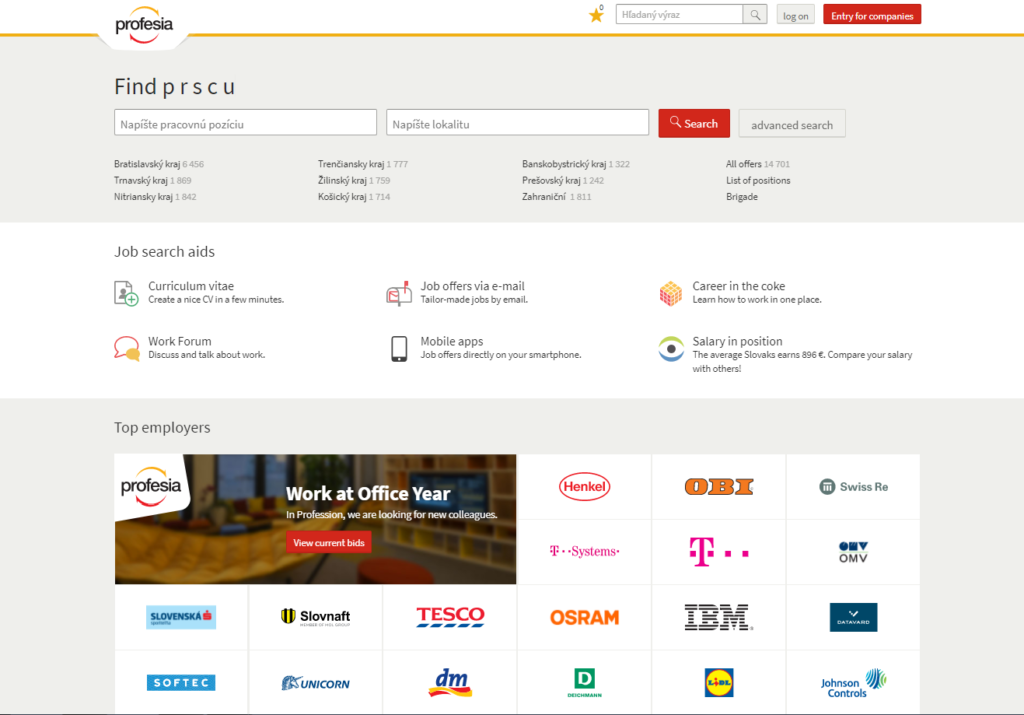 The website is user-friendly and has a very intuitive operational system. The application process is simple and easy as one can see the recruiter's contact details. Job seekers can either email the company directly, apply through the company's website or send everything through Profesia.sk. This job board is the most popular in Slovakia and ensures national coverage. In addition, there is a career section with valuable and useful information.
This is one of the best job boards in Slovakia, currently providing access to 35.000 job opportunities in Slovakia. The design of the website is basic but it is very easy to browse the offers. Searching for jobs is very simple with filters for the location, the job title, the pay and the working hours. Sponsored adverts are displayed on the right side of the search results page.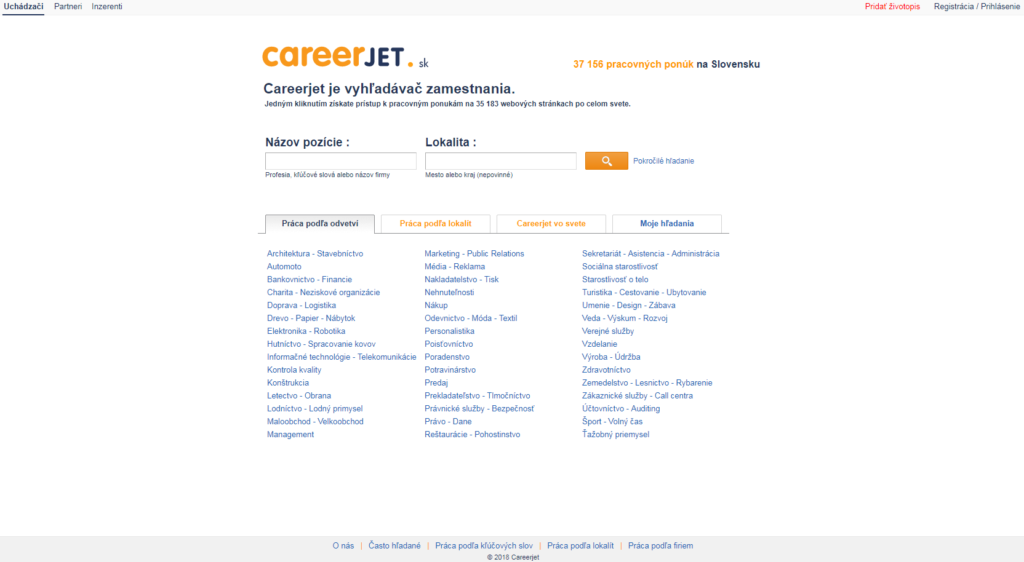 Job descriptions only show key information and when users click on them, they are redirected to the original page. With Careerjet candidates can see full descriptions as well as the application details. Once an account has been created, jobseekers can upload their CVs.
Compared to other job boards, this generalist job board offers a smaller amount of offers (14 000). There are 3 main filters: location, field and type of work (internship, full-time, etc). "Hot" jobs are displayed on the homepage as well as some of the companies using Praca.sme.sk to recruit. Some relevant ones are IKEA, Henkel, Orange, Amazon and Decathlon. Candidates can click on a company name and see all of the available offers and when they were posted. Then, they can simply send their CV. Similar offers are displayed at the bottom to help jobseekers find the offer that best suits their ambitions.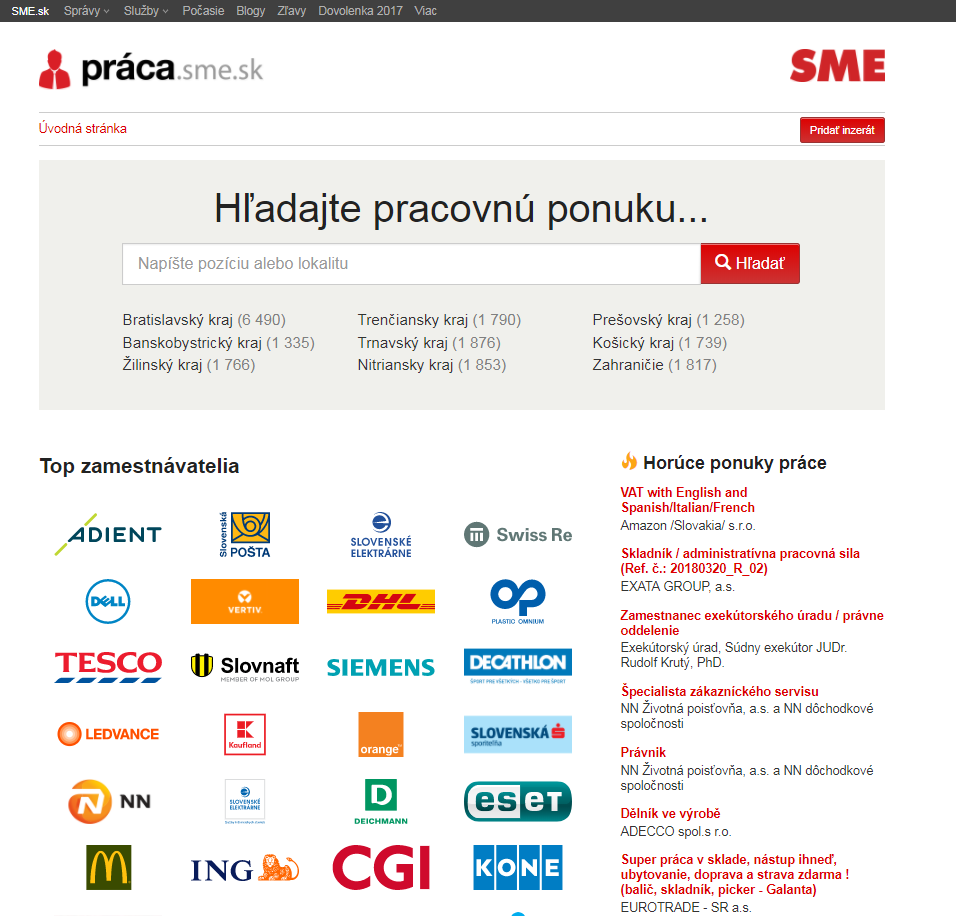 Kariéra. Zoznam.sk was founded in 2007. It has more than 3 million page views each month, a database with 7 000 CVs and 9 000 registered companies.  Most offers are in Slovakia but users can also access a number of opportunities from other countries in Europe. This job board is mainly popular among young jobseekers (62% of its users are between 18 and 35).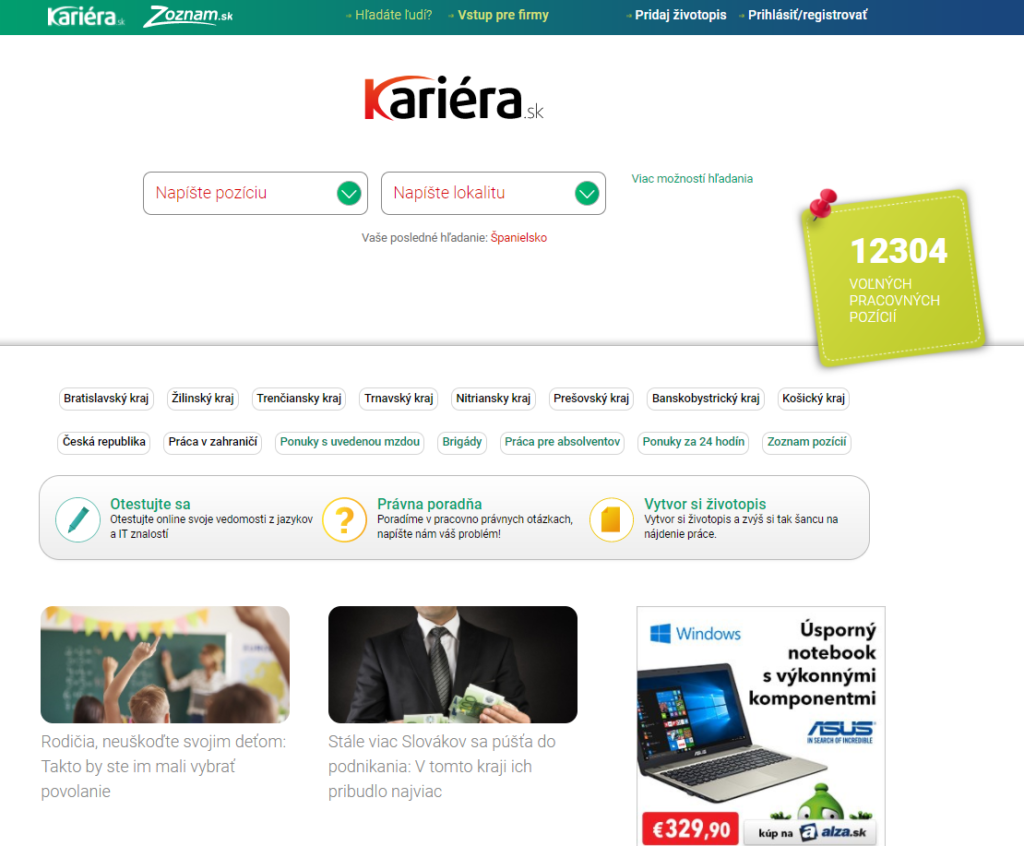 The design of the website is very attractive, modern and user-friendly. Looking for a job and applying is easy thanks to Kariéra.Zoznam.sk's broad selection of filters. Some of these include: the region, graduate criteria, the salary displayed, minimum level of education required, language skills (including the exact level), etc. Candidates do not need to register to send their applications and can do it directly from the website.
---
For both employers and job seekers, Jobboard Finder is the first decision-making tool for recruitment campaigns and job searches. By gathering tools and services recruiters can use to search and compare employment websites from all over the world to find the best job search sites, it really is the best solution for recruitment needs. Today recruiters can also purchase job advertisements for the media they have selected and manage their postings directly from our unique platform. Then they can rate and review the job boards they have used in the past for our community of professionals to see.
Keep up to date with our news articles and receive them directly in your mailbox by subscribing to our newsletter. If there is a particular topic you would like to see featured on our blog please let us know!
Contact us: contact@jobboardfinder.com
Article Review
Reviewer
Review Date
Reviewed Item
Author Rating