The past year has wrought havoc on many companies and the job market as a whole. Many people found themselves out of work due to the nationwide restrictions placed on people and businesses. As the measures implemented to limit the spread of the coronavirus ease, more and more people are looking for work. The competitiveness of the current job market means it is essential to take steps to improve your employability. Here are some tips to help you land a job in these uncertain times. 
Make Use of Company Benefits
If you lost your job through redundancy during the pandemic, then it might be a good idea to see if your old employer included a provision for outplacement services in your severance agreement. Companies that offer outplacement services can be a valuable tool if you are looking to find work. One such company, Randstad RiseSmart, can help you in your search for work in various ways. For example, they offer coaching services, CV writing and personalised job suggestions. 
If your old company has an outplacement provision, it is advisable to make use of it. These professional services use expert knowledge to improve your employability and make a significant difference in your job hunt. 
Contact Recruiters
The recruitment industry has had its fair share of uncertainty over the past year, so contacting an agency might not be as effective as it once was. Nevertheless, it is still a good idea to find recruiters and network with them. 
If you decide to take this route, you should contact as many agencies as you possibly can. Most recruiters make the process of getting in touch straightforward, and often you can either upload or email your CV to them to get into their system. When you have found an agency, it is good to look at their website to find employees with experience of placing people in your niche with similar skillsets to you.
Many recruiters also have a significant presence on networking platforms like Linkedin, so it can be helpful to look for them there and connect with them. 
Build Your Skillset
Unsurprisingly, one of the best ways to enhance employability is to develop your skills. Using your free time to learn and improve skills will not only make you a better candidate for jobs, but it will also demonstrate your drive and aptitude for learning. 
If you don't know which skills are helpful for which jobs, then it can help to have a look at job listings for the work you want. If you see a desirable skill you don't possess, you can learn it in various ways. 
There are many online resources for developing professional skills that can help you edge out other candidates. The main drawback of this approach is the cost. Generally, online courses will charge fees, which can be offputting for some. Still, in the current economic climate, many of these resources have cut the prices of their courses, and some providers are offering certain courses for free.  
Consider a Career Change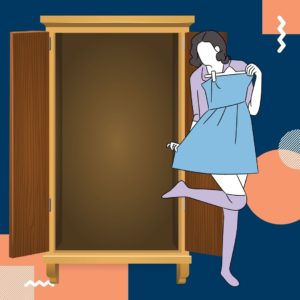 The uncertainty that accompanies being out of work can cause a lot of stress and anxiety for many. While it is undoubtedly a difficult position to be in, there can be unforeseen benefits to being unemployed. For example, if you have been considering a different career path, then losing a job could be a blessing in disguise. 
If this is a route that interests you, then you should consider the skills that you developed in your previous employment and figure out how they might be transferrable in a different line of work. If you have a specific career in mind, google the job that you want. Look around for job postings for roles in the industry you would like to get into, and this will help you understand whether there are any specific skills or qualifications you will need. 
When researching a career change, it can be beneficial to contact someone in the industry to guide you. Additionally, if there is a trade body for the sector, look at their website or reach out to them to answer any questions you might have. Then you should be able to tell whether moving into that profession is a realistically achievable goal. If this is the case, devote the time you spend unemployed on developing the skills needed for the job. 
Gain Valuable Experience Volunteering
If you can afford to, spending some time volunteering can be an incredibly valuable investment. Volunteering can allow you to gain industry experience that is very desirable to potential employers. It can also help you develop skills you may not have but are needed for many jobs. 
Not only does volunteering look great on your CV, but it allows you to give something back to your local community. Covid-19 has left many people struggling in this country, and many charities are struggling to keep up with the increased demands placed on them. By offering your services to those who need them most, you can help to make a tangible societal difference while simultaneously making yourself more employable. 
Networking is Everything
It may surprise you to know that the vast majority of job vacancies are filled through networking. At least 70% of available jobs are never publicly advertised, and when employers do post them, nearly 80% of successful candidates are found through networking.  
These figures highlight the importance of networking in the current job market. While it might be demoralising to learn that many jobs go to people with the strongest connections, there is some good news. Nowadays, professional networking is easier than it ever has been using platforms like Linkedin. 
Having a well thought out Linkedin profile and being active on this service can significantly increase your likelihood of finding work. Not only can it help you search for potential employers, but it allows you to easily keep up to date with any developments in your industry. 
Practice Your Interview Technique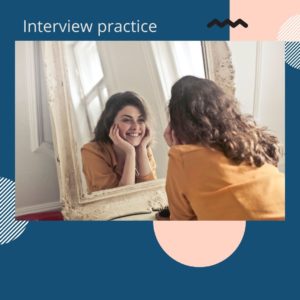 Putting effort into honing your skills, updating your CV, applying for jobs and talking to people in the industry will likely all be for nothing if your interview technique is not up to scratch. Preparing adequately for interviews can help you stand out from candidates with similar skillsets.
Once an employer has selected you for an interview, you should spend time researching the format it will take and preparing answers for questions you are likely to be asked. Commonly, employers will ask you about your past achievements. Practice answering such a question and tailor your response to show how the achievement makes you suitable for the role. 
Additionally, people are often taught the STAR (situation, task, action and result) method for answering interview questions. Following the STAR template makes it easier to break down an answer into specific sections that demonstrate how you have overcome problems in the past. 
Use Time Off Wisely
Overall, there are many ways that you can improve your employability while you are not working. The most important takeaway is to ensure that you use any time when you are out of work efficiently. Using time off to build skills, hone your CV and make connections is an invaluable way to improve your chances of finding fulfilling employment as we move away from the restrictions that became commonplace in 2020.
Author:
Ali Neill
As the job board tester and blog editor for the Jobboard Finder, Ali works on job boards from all around the world and keeps a close eye on the recruitment trends thanks to a number of sources, including the website's social media pages.