Jobboard Finder has recently had an interview with one of the leading international job aggregator.We spoke with Frederick Schwartz, Country Manager at Neuvoo.ch. He shared the keys to success and gave his opinion about the e-recruitment market of today and tomorrow.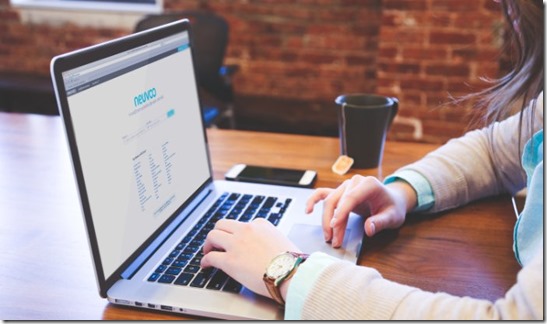 1. Can you tell us more about Neuvoo and its current positioning on the job board market?
Neuvoo is a meta search engine that aggregates jobs directly from the internet, by doing so we give a great tool for people seeking a job. Companies can sponsor their jobs using a pay per click (PPC) model, once its sponsored the job post will receive up to twenty times more visibility on the platform. We are currently active in over 60 different countries and planning to reach a larger number in the next month.
2. How would you describe your company culture and core values?
It's a multicultural work environment, talent driven with an opportunistic approach. Neuvoo is very open to new ideas whilst creating a great atmosphere for the people that are part of the team.
3. What are the specific features that make your job board different?
We give a great branding opportunity for the companies. We display the logo of the company next to the job description to create a better value for booth sides, the jobseekers and our partners. Besides this, the user can find all job online without the need of seeking through multiple career pages and job boards.
4. How do you plan to develop your business within the next years?
We wish to have Neuvoo open in 85 different countries, so still 25 to go. Regarding our business plan we want to create a global pay per click system for all clients who wish to collaborate with us. This helps our customers to be active in multiple countries, sponsoring job all over the globe.
5. What are some of your best innovations since the company was founded? How do you get your employees to innovate on a daily basis?
All employs have a lot of freedom in how they work, the only important things is the end result. Our openness lets people think out side of the box and bring their own innovative ideas to Neuvoo. Additionally, we often have strategic meetings to give employees more knowledge about our future goals.
6. Can you describe your target audience – job seekers and recruiters?
We would like to become a one-stop-shop for all job seekers, while becoming an important global partner for recruitment firms and companies.
7. What are some of the major challenges your company will have to face in the coming years? How do you see the future of the market and your company?
The future is very bright for Neuvoo because on our platform we give the user an overview of all the jobs on the market that are available and not only paid advertisements by companies. One of our main goals is to open as many countries as possible to give the user a more global product.
8. What are the next steps and projects for your site?
Currently, global expansion is our next big step. Additionally, we also would like to create responsible independent local teams.
9. As Neuvoo is active internationally, how is the international e-recruitment market doing today? Have you noticed any trends in international recruitment?
Traditionally, the first market that we opened is the most successful. The more time we invest in a country the better we can make it. This results to Canada, Switzerland and France being currently our most important markets. We opened these platforms in 2011.
The e-recruitment market is shifting from traditional job advertisement to more global search engines, as the job seeker understands the value of one-stop-shop solutions.
10. What do you think about JobBoard Finder? What is your experience with our website? How could we improve? Do you have any suggestions for us?
Job board finder, is an amazing interactive website. If you need information about different markets here is the place to find it. The clear information and results really make the difference.