Recently, Jobboard Finder had an interview with Rik Hülser, General Manager of Jobs.lu. This job board with more than 350,000 visits, 160,000 unique visitors and 2,200,000 page impressions per month is today the leader in online recruitment in Luxembourg and delivers 36.3 applications per listing in average.
Launched in January 2007 as part of the Irish Saongroup, jobs.lu quickly established itself as one of the main recruitment websites on the Luxembourgish market. Then in November 2013, with the acquisition of Saongroup by StepStone, part of German Axel Springer, and the exclusive partnership with The Network, jobs.lu has become the Luxembourgish benchmark regarding online recruitment.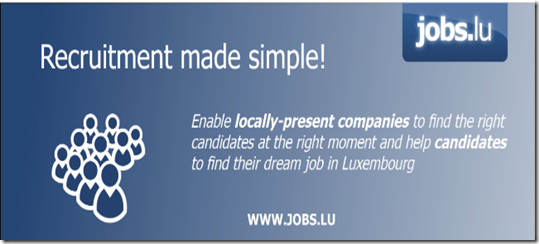 Specific features of your job board
Besides a first class customer service and permanent site development in order to respect our commitment "Recruitment Made Simple!" the essence of our success is based on an easy-to-use and intuitive website with state of the art search technology. Thus we enable companies to find the right candidates at the right moment and deliver high quality content to candidates enabling them to find their dream job on jobs.lu.
Luxembourgish e-recruitment market
In Luxembourg the labour market is very competitive, dynamic and international. Besides the strong presence of the finance sector, there is clearly a tendency and will to develop the IT sector in the country. Especially in this area where Luxembourg hasn't yet an international reputation, a low unemployment rate and a labour force being bigger than the active local population, companies need to recruit cross-border and internationally.
Next steps for jobs.lu
As our mission is to enable locally-present companies to find the right candidates at the right moment and help candidates to find their dream job in Luxembourg, our challenge is to attract even more qualified talent to meet the needs of recruiters. Our strong local position and brand, being part of StepStone Group and the exclusive partnership with the Network in Luxembourg, enable us to continue delivering the best services and products to companies and candidates alike.
We are currently working on the results of a study we led with Great Place to Work Luxembourg: "Well-being of employees: what do the candidates think about?" The objectives are to identify the specific expectations of candidates depending on sectors and categories of jobs and to understand what the key arguments are to attract, recruit and retain talents. The results will be presented at a preview show early June.
Four different languages
All four languages are very important in Luxembourg. Luxembourgish is not only the local language, but also a sort of identification. It's absolutely necessary in all function in the public sector, education or health care. Whereas French is probably the language which is the most used in work life, a lot of companies, especially international ones, require English language skills as all communication is done in English.
Your experience with job Jobboard Finder
We subscribed to Job Board Finder 2 years ago and we regularly update our profile and numbers. It is always interesting to be part of a job board's network and see the news and topics in other countries.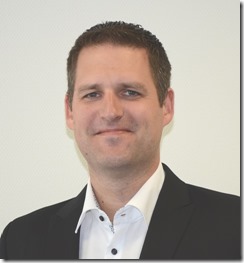 Rik Hülser, General Manager: After 9 years in an international HR communication agency, Rik joins StepStone in June 2011 as International Sales Manager. In March 2013, he is appointed Group Sales Director before being promoted General Manager of jobs.lu in January 2014. He is graduated in Business Administration, International Management and Communication.