The perfect Match for you opening position is out there, the hard part about recrtument is finding them. In order to do so we use to use traditional recruitment advertising which can be costly and ineffective. That is one of the reason online recruitment is the future. Today we decided to to tackle this question of the Future of recruitment.
Wider Reach
If you're using a recruitment agency, you may be limiting yourself to just one channel. Managing your own online recruitment advertising means, you will be gaining exposure to a huge range of job seekers.
Let's put it into perspective: a recruitment agency will have its own network and may use a couple of job boards themselves to source talent for you, However, they lack the buying power to use a range of online resources to give you a breadth of exposure.
By using a number of advertising sources, such as job boards, you are able to increase your chances of your advert being in the right place at the right time – in environments ripe with active jobseekers.
Of course, it will depend on the type of job you are attempting to fill, but another huge advantage is that online advertising is flexible – it gives you the ability to chop and change the resources you are using to gain a wider breadth of people coming through. The better use of resources and the wider the reach, the more chance you have of finding the right people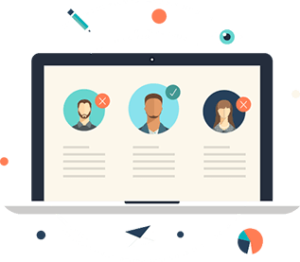 Better Reporting Regarding your e-recruitments

You want to know where your best talent is coming from?  Or make more informed recruitment decisions?  For that it is best to report on your hiring processes. In fact, by obtaining key data and insights you will be able to monitor the progress of your recruitment campaigns better.
Online Recruitment advertising enables you to use metrics such as application by device, source of application and source of interviewed and placed candidates. This provides you with the information you need to know regarding where the best applicants are coming from. (You can get this info from the job boards themselves or through your recruitment solutions provider)

Thanks to this you will be able to know which are the media that worked better for you. And from where were the candidates that filled most of your criteria. In the end, it makes your Recruitment process much faster and less costly since you will not use media that are ineffective.

In turn, the strategies you use to source and attract candidates will develop to find the right people, faster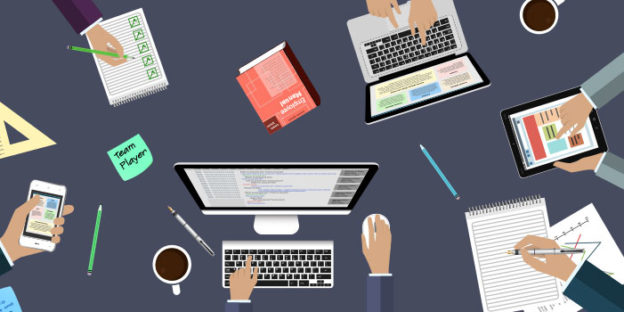 Faster Hiring
The time it takes you to hire a new candidate should be at the forefront of how you analyse your recruitment processes.
The more effective your recruitment advertising, the quicker you can attract candidates to your job vacancies. This results in a reduced time-to-hire, allowing you to continue to build your team and develop your business. There are many ways online advertising can help you to attract good candidates quickly – for example, how you write your advert to ensure it is found by active candidates, what time of day you post your vacancy – the list is endless.
Moreover, online Recruitment makes it easier for you to receive application and it is much faster. Candidates can apply directly through the career page on your website 24h a day and 7 days a week! A big advantage of online recruitment advertising is that your applications and vacancy management processes become much more manageable and trackable, so you know exactly what's happening with your online recruitment advertising campaigns.
Elements such as branded job advertisements and targeted jobseekers are only a couple of features of what job boards can offer in the way of online recruitment, and when compared to the cost of print advertising, it is clear where the financial advantages lie.
All in all, effective recruitment for your business means finding the right candidates, and fast. However, being one step ahead of the game and knowing the source of great talent means this is much more achievable, especially with the use of recruitment software.
Want to find top talent as soon as possible? Request a brochure from Webrecruit Ireland and learn more about recruitment advertising today
We hope you have found this article Intersting Please let us know if you'd like us to cover any specific topics in the Jobboard Finder blog