Whether you are a student who wants to make some money or a recruiter who would gladly use the help of a part time or summer employee, this new JBF newsletter will interest you.
Indeed, it is as complicated for jobseekers to find an interesting internship, summer or part time job as it is hard for companies to know where to find interesting candidates. That is why Jobboard Finder decided to present a little list of the best Jobboard for Summer Jobs
With Job offers in Germany; the UK, France, Spain, Austria, Sweden, or Belgium StudentJobs is a good job site to find the perfect match for your internship or your summer job. The site has a great support section for job seekers and offers advice on the recruitment process. There is a featured company on the home page, which changes each week and featured job offers as well to increase the online traffic. Searching is easy as you can do a quick search and select from a list of popular job categories. You can also do a general search and then use filters after. These include region, type of contract and job sector. There are specific sites for the different countries, which is a shame since it would be nice to have links for Jobseeker who search internationally. But that seems to be the only downside.
In a few words: user-friendly, updated, well supplied, and diverse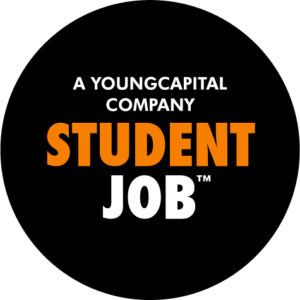 ParTime Student is a good job board for summer jobs. In fact, with plenty of offers for Part-time jobs and apprenticeships, it is easy to find the perfect match. As the Jobboard works by geo-localization (by city and even by street), you can easily find a job close from where you live! Job offers clearly indicate the publication date so you know when to apply and which are the latest job offers. The design of the website is modern, simple and it is easy to navigate. On the homepage we can find a little list of the top employers offering full-time/part-time/graduate and apprenticeship positions.
In a few words:  user-friendly, localization, diverse, well supplied.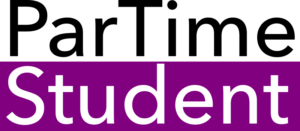 Glassdoor is an international job board and is very popular worldwide. It contains plenty of offers for internships and summer jobs. You can easily search for a job by selecting criteria such as Job Type, localization, or even salaries. It is user-friendly and the home page is very welcoming. Indeed, sign up is straightforward as it is possible to link you Facebook and Google account.
The site is available in many different languages and different countries, which is great for students who want to have a first approach internationally. Among all its services, Glassdoor also offers a mobile device application in order to make Job search easier, and a page to give reviews on positions and on companies.
In a few words: Clear, Straightforward, polyglot, international, Mobile device.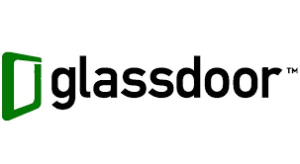 Wayup had a rebranding from its previous InternMatch founded in 2009, and is today a very popular job board. It specializes in internships, and entry-level jobs up to two years after graduation. The website is easy to use very functional and intuitive. You can find various offers for summer Jobs and sort them by location, job type, industry or even on relevance. On the home page, there are featured companies and job offers. When you sign up you cans ask for the site to send you notifications when new internships in your area of interest are posted.
The only two big downside. The first one being that you need to log in and create an account if only to see job offers. And the second one: employers can post up to 10 free listings, after which they pay a fee. Moreover, there are no clear dates of publication on the job offers, so we cannot be sure that they are being regularly updated!
In a few word: intuitive, diverse, mandatory sing-up, relevance, 10-offers limited free recruiter account

This site is made especially for summer positions, geared toward young people. This Jobboard is perfect for outside jobs. In fact according to the website; it offers "job opportunities in great places like national parks, various resorts, ranches, camps, ski resorts, and jobs on the water." Founded in 1995 it is based, rather exotically, just outside the north entrance to Yellowstone National Park. The Job board is easy to use and very clear. You can find all the information about the job offer quickly and you do not need to log in to see job offers. Timeframe of work is given with season since the Jobboard is made for seasonal jobs.  The Jobboard also provides directly a phone number and email address even if you are not logged in.
In a few words: Clear, esthetic, Seasonal, Outdoorsy
Internships is the world's largest internship marketplace bringing students, employers and higher education institutions together in one centralized location. The Website is intuitive and user friendly, it gives many information about the positions such as deadlines for application, timeframe, type of contract or whether it is paid or not. It also has two major advantages for jobseekers; positions can be sorted by localization and college degree, and the site offers a "who" button. That "Who" lets you see which of your Facebook connection have a link with the company because they work or have worked there.
In a few words:  User-friendly, diverse, informative, college degree search, connection

Now that you know where to find it , the only thing left to do now is to apply  to your dream summer job ! The Jobboard Finder team wishes our students readers happy hollidays and good luck to find summer positions!
We hope you have found this article Intersting Please let us know if you'd like us to cover any specific topics in the Jobboard Finder blog