Monkey tie, first job board focusing on the candidate's personality and the employer's corporate culture, announced last month that their platform is now 100% free for recruiters, predicting a market collapse in the e-recruitment industry.
A matchmaking approach to online recruitment
French job board Monkey tie goes a step further and does not just look at skills, but tries to match candidates and companies based on affinity. "We are the first job board in the world that puts the candidate's personality and the corporate culture into the recruitment equation", says CEO and co-founder Jérémy Lamri.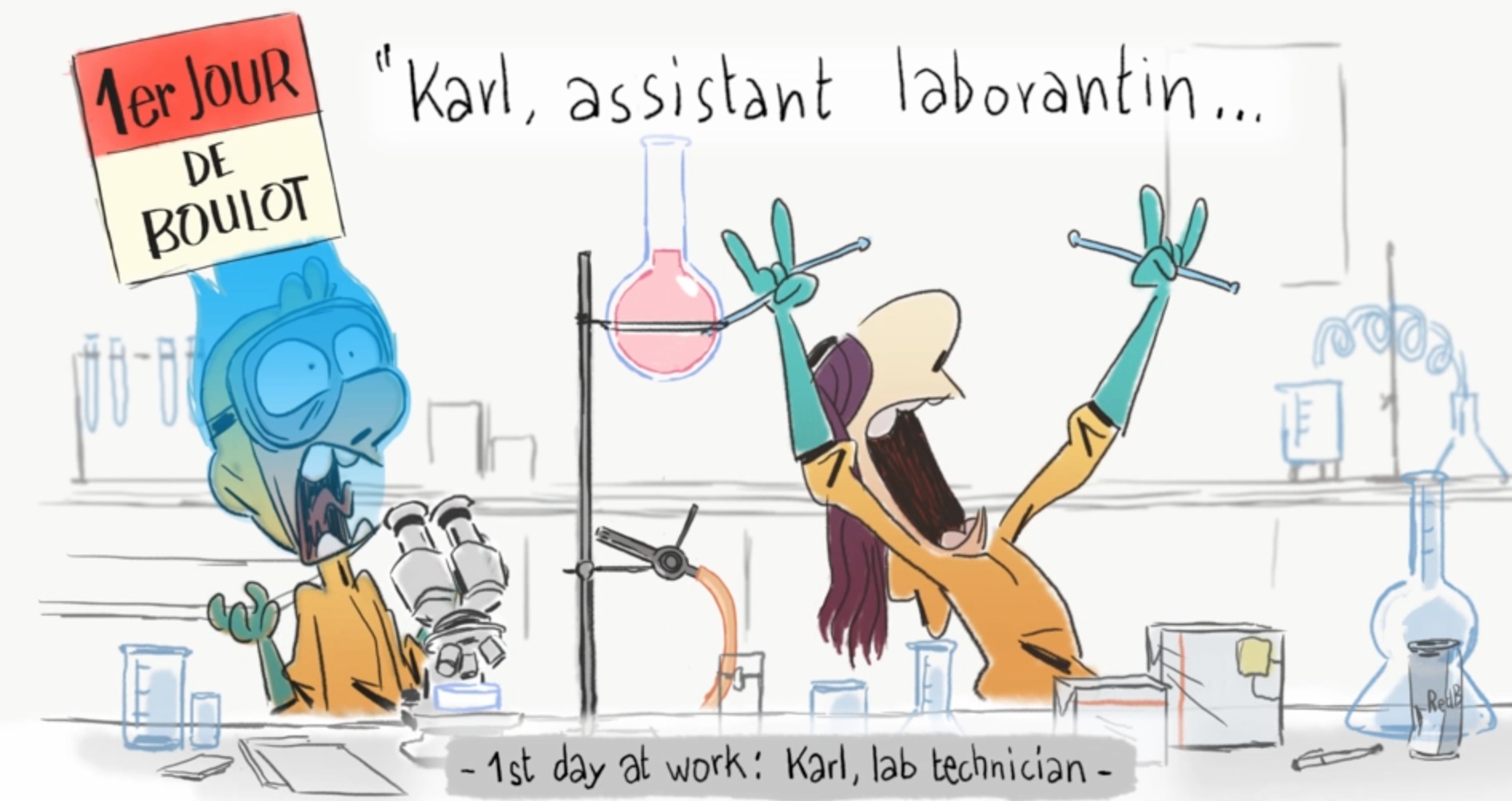 Monkey tie allows recruiters to better pick out targeted profiles as they go beyond a classic CV check. "We do not want to replace recruiters who are doing a human job. But there are simple tools today that would allow them to better shortlist candidates that they want to interview". The company defines what kind of profile they are looking for and Monkey tie matches the right candidates for them based on needs and personality.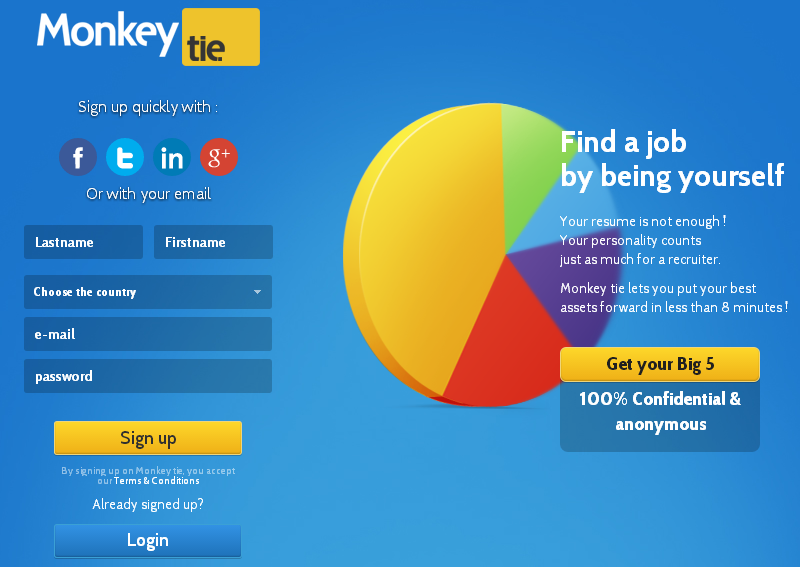 Background story of the French startup
The story of Monkey tie goes back to when CEO Jérémy Lamri was looking for a new job. "My values did not match the ones of the company I was working at, and as I was looking for a new job I soon realized I did not have any control whatsoever on that value dimension of the job hunting". This is where the idea of creating a job board combining CV database, personality tests and corporate culture assessments emerged.
"Online recruitment is changing rapidly. Companies are getting more and more reluctant to pay for advertising their jobs. We are changing our ratings from 299€ to 0€. It is a major strategic decision but it is both rational and natural for us since our business model has always been sustainable and diversified", explains Jérémy Lamri.
A social innovation based on expertise and results
Monkey tie assists their users in their job hunt by providing them personal development and coaching tools on top of their matchmaking technology based on affinity. With a social and innovative mission, the company stands out from traditional job boards and offers more than just job advertisements.
About Monkey tie
Launched in 2013, Monkey tie is a French startup registering over 50,000 candidates and 550 companies such as Total, Warner Bros or Coca-Cola. The company was founded by three business graduates and now has 15 employees. Monkey tie has been rewarded for its social innovation at the 2014 European Business Awards ceremony.