Listed on the Jobboard Finder, UK generalist job board EmptyLemon puts employers in direct contact with job seeking professionals, removing recruitment agencies from the process.
Focusing on the candidate experience, the quality of the application and employer brand awareness, EmptyLemon – whose name comes from an anagram of "employment" – aims to provide the best possible recruitment experience.
By excluding third parties, who can advertise fake vacancies or post duplicate adverts, EmptyLemon helps employers and jobseekers save time and get relevant results. With a fully branded profile, recruiters on EmptyLemon get the opportunity to let their employer brand shine while candidates can directly engage with them.
Half a million candidates
On April 21, EmptyLemon announced on their website that they had reached 500,000 candidates in the CV database, which brings them closer to their goal of building a substantial pool of passive candidates.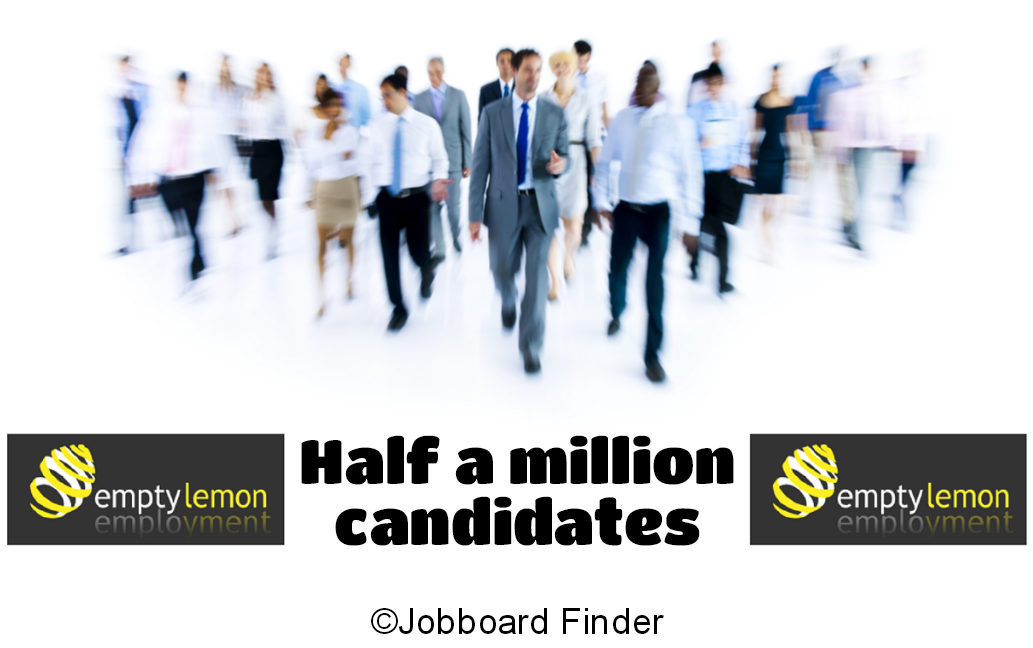 "We are providing our employer customers with a valuable service of a ready-made candidate pool coupled with prominent employer branding", explained Director Phil O'Grady. While passive candidates may not be looking for a job, they could still be persuaded by the right career opportunity to change jobs.
As they keep growing their client and candidate database and expanding their team, EmptyLemon recognizes that they need to build upon this resource.
What is yet to come this year?
With the launch of their parsing and matching solution this summer, the EmptyLemon team is hoping to further improve the candidate and employer experience with more targeted jobs and jobseeker information.