Watch out aggregators, there's a new kid on the block and it's name is AdView. Founded in 2015, AdView is a UK-based aggregator with over 1 million jobs in its listing. We wanted to learn more about the job board so we sat down with the director Shane McGourty to learn more.
First things first: where do the job offers on your website come from?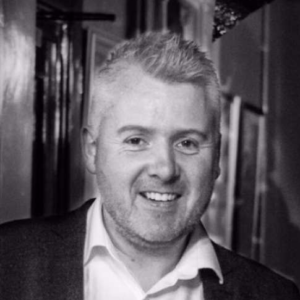 AdView lists over 1 million UK jobs taken from a healthy mix of generalist and niche job boards, as well as recruiters and direct employers. We are integrated with most ATS and multiposter systems too.
Wow, that's a lot of jobs. Why did you create a new aggregator?
Our company mission is "Leading innovation in online recruitment" – We created AdView to break down barriers in the job search process for job boards, jobseekers, recruiters and direct employers. It is a work in progress!
Your job board is definitely different to the other ones we usually see. Why did you choose to have the filters appear in-between the job listing and other information relevant to the search?
Most job sites have the filter on the left, we wanted to make the site easier for the jobseeker to use by having the search results appearing on the left (read from left to right) Secondly, we wanted users to find their job as quickly as possible, and that is not easy when you have 1 000 000+ jobs, hence the filters to further refine the results shown.
Shifting the focus is an interesting approach to improving the job search. What about the candidate search? I hear you are planning to launch a CV database in the future. Will access to the database be free, like the job posting?
As in line with our company mission above, if the time comes when our users ask for a CV database to help them in their processes, we will of course look into this and respond accordingly.
Right now, you are focused on the UK market. Are you thinking of expanding to other countries in the future?
Yes, we have plans to launch in the USA, and then in other English speaking markets once the US is operational.
How exciting! As an aggregator for job offers in the UK, have you noticed any interesting trends in recruitment?
Yes, the question on everyone's lips right now is, "Why has Google launched a job board"?
Right, can't seem to get any clear answers on that one. It's definitely a game changer. Getting back to your site, where does the salary information come from?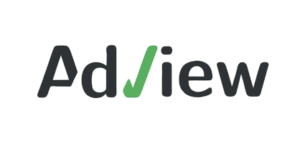 It is In-house technology, the information comes from the jobs indexed on AdView, it's all about the market average which we calculate based on the numbers we see from the jobs for a specific job title and sector.
That's makes it pretty for reliable information. We noticed that your blog has an entire entrepreneurship section. How do you see the gig economy and the many startups changing the face of recruitment in the future? Do you think job boards will need to change to adapt to this new batch of workers?
More and more people want a better work life balance and don't want the regimented 9-5 Monday to Friday routine anymore. Employers and those that service the employment market have to offer more. Gig economy workers are given greater flexibility in how, when and where they work, they can also gain wider experience as they will move to more jobs over a short space of time. Importantly though, we are in the information age, and offering as much information as possible to our audience is key.
Now for our final questions: do you think Google for Jobs will replace aggregators?
I can't see it replacing job aggregators and so it has been a positive development as it has given job platforms the opportunity to receive traffic from Google that in the past would not have appeared on the first page of Google search results. AdView does not rely on Google at all, we are 100% focused on other digital channels such as the AdView Publisher Program and Social Media's passive jobseeker pool.
We would like to thank Shane McGourty for taking the time to answer our questions Now let's go look at some of those job offers!
---
If you have any suggestions for our blog, we would love to hear them! Just leave us a comment below.
Author:
Ali Neill
As the job board tester and blog editor for the Jobboard Finder, Ali works on job boards from all around the world and keeps a close eye on the recruitment trends thanks to a number of sources, including the website's social media pages.