Ever thought about working in Malta? Well, the JobsFactor team actually does! As one of our only job boards in the beautiful country, we wanted to learn more about the site and the location. We chatted to Daniel Fryar a couple of weeks ago and here's what he had to say.
As a relatively new job board, it can be hard to attract recruiters and jobseekers. How do you promote your job board?
Our original model was super simple: make it free, do it right and the people will follow. This has proved to be a great approach as we now have over 5 000 new jobs live, 5 000 quality candidates looking for jobs and every one of those has come to us via organic social media reach.
We're very active in Facebook groups and lots of our candidates engage with and share our content.
To achieve what we have so far, we haven't spent a single penny on advertising which means we not only get solid candidates with real experience and desire to find a job, but also the employers that find us and sign up with us to post jobs, have been referred to us by someone else, which is very powerful in a world where everything is for sale.
Wow! That's impressive. And you get to work in Malta, which is such an amazing place. What is it like working there?  How is it different to say, working in the UK?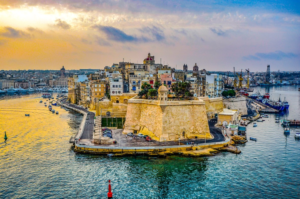 Malta is a beautiful country. For candidates looking for a change of scenery without having the stress of mastering a second or third language, it's the perfect place to be. Employers love it too as there's such a concentration of skilled and motivated staff, looking for better pay, career prospects and challenging roles with a great work/life balance.
Personally my favourite thing about Malta is that it's such a small place in so many ways. As soon as I arrived, I was fortunate enough to work closely with the owner of Betting Connections – Duarte. He told me, "you're only two handshakes away from anyone on this island". That's what makes Malta special and what he said has stayed with me in the way I work with people now.
It is quite literally the perfect island for networking. If I wanted to get face time with multi-millionaire CEOs in the UK, I'd need to climb the ladder for months; here you always know someone who can introduce you.
I guess that answers my next question about language being an issue in Malta. Are there other challenges recruiters hoping to hire on the Island might face?
Not only do all of the local Maltese people speak perfect English, Italian and of course Maltese, there are hundreds of nationalities here bringing such a diverse range of languages.
On the contrary, recruiters don't struggle with languages here, they can contact much more valuable candidates with higher salaries due to the multilingual status of practically everybody here.
Since you have an international outreach, could you tell us more about the jobseekers in your database? Where are most of them from?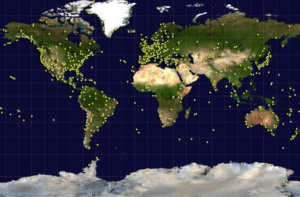 Due to the number of employers we work with, we post jobs on every continent, so our candidates are from all over the world! You can literally name any country and we have candidates from there in our database! It's been very exciting to watch the candidate base grow and we're proud to be truly worldwide.
With a global outreach comes global issues. Have you been affected by Brexit?
We've seen a huge growth in candidates residing in the UK looking at international jobs abroad. Also, employers in Malta, Gibraltar, Spain, Portugal, South Africa to name a few, have been getting a huge number of applications for relocation jobs. Brexit has so many people interested in politics even if they may not have paid attention otherwise. We think that can only be a good thing. However the way it's been handled has been very misleading and frustrating, not only for British people in the UK but expats too.
That does ring true with a part of the population. We were happy to note that, when we tested your site, we found that there was very good transparency. Is that important for your team? Which other values does your job board promote?
Thanks Ali, we do value transparency in both candidates and employers. Looking at things from a job seeker perspective, it's very important to get all the correct information to have the best chance at preparing for the interview and getting the right job.
For employers, it's essential to get the best candidates and also the right candidate for the job to save time and company resources. To help with this, we ensure candidates input their employment history completely and accurately. This also helps employers to find candidates much quicker with our Resume Search tool.
Resume Search Tool? How does that work?
Exactly as it sound:, any employer that signs up for our monthly or yearly access can easily and quickly search through all of our candidate CVs using filters such as country or industry. This is huge for iGaming and Finance jobs for example as it lets employers cut straight through to the vital info.
On JobsFactor, the only salary information recruiters can give is whether the salary is negotiable. Why is that?
In fact, employers can choose the salary they are willing to offer. Due to the highly skilled candidates that apply for the jobs, employers are often willing to negotiate to get the right candidate for the job.
*Quick hint for any job seekers reading: if the salary shows negotiable then do a little research as to what the standard salary is by asking the recruiter or employer beforehand and during the interview. Ask: "Assuming I get this role, what is the best salary offer you're willing to make to bring me into your team?".
It's always good to add "Aside from the salary, what perks come with working for you rather than one of your competitors?", employers respect someone that gives consideration to other factors rather than just a monetary value.
Thanks for the jobseeker tips! What do you see in the future for JobsFactor?
The way we have grown has been great so far so we plan to keep valuing referrals and word of mouth when it comes to candidates and employers.
Giving more and more value is something we want to do moving forward. For jobseekers, they can expect more quality content, a constant supply of new jobs and great, trusted employers on board.
For employers we want to bring them more highly skilled and industry specific candidates to engage with as well as a much more straightforward and financially beneficial experience for the business.
What makes JobsFactor better than other iGaming and IT job boards?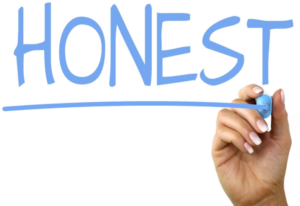 We work within iGaming, Blockchain,Finance, Cryptocurrency and IT Technology which are usually quite niche areas for job boards. We chose to work in these industries as the skills candidates have are very transferable within them, so employers can find great value with us and our candidate base.
"Better" isn't the word I'd use. We have a lot of respect for other job sites and we always encourage candidates to branch out and use every platform they have access too. Being honest and fair is a big part of our ethos.
Why we think candidates choose us is that we constantly take on board their feedback and engage with them. Happy and engaged candidates mean employers get a great ROI from joining us, as they know they will get good quality applications from active candidates.
---
We would like to thank Daniel Fryar for answering our questions about Jobs Factory. Goodluck for all your future recruitment campaigns!
Author:
Ali Neill
As the job board tester and blog editor for the Jobboard Finder, Ali works on job boards from all around the world and keeps a close eye on the recruitment trends thanks to a number of sources, including the website's social media pages.