Last week we had the pleasure of talking with Lorraine Connolly, the managing director from
Silicon Armada
. She shared with us some insight into the distinguishing features of their international job board and their plans for the future.
How would you describe Silicon Armada?
Our mission is to connect tech professionals and tech employers wherever they are. As an organization we want to be the number 1 website for IT-jobs worldwide. Eighteen months down the line we can easily say that we are on our way of succeeding in that mission. With over 200,000 open tech positions in more than 1500 IT-companies in our index, we are the most comprehensive jobsite dedicated to careers in technology industry.a
In terms of traffic, we have 200,000 visitors monthly, resulting in an estimated 1,500 applications per month. This is increasing month over month and we expect to keep growing steadily. However, for us quality is more important than quantity.
What are the specific features of your job search engine that make it so different from your national competitors?
Silicon Armada as a career platform is founded on two things; a belief that there's an international tech community, and which can be engaged through the use of innovative technologies and business models.
For us, sourcing the best tech talent does not stop with national borders. Truly innovative companies look beyond national borders. Our aim is to promote international mobility and flexibility by making it easy for job seekers to explore job opportunities around the world from one single platform. Compared to our competition we are a truly international platform with traffic from all over the world.
Secondly, we are a strong believer of using proven innovative technologies and business models. For example, we were inspired by the rise of job aggregators in the recent years. We therefore decided to move away from the traditional job board model in favour of aggregation.
Together with our partner Opening we are working on improving the search experience through the use of artificial intelligence. We are still testing, but soon finding a job or a candidate will be as easy as uploading your CV or job description. Our intelligent algorithm will then match the job description against the CV's in our database.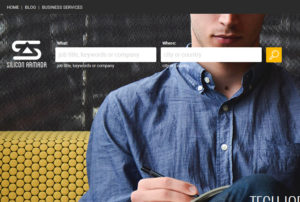 What are some of the major challenges your company will have to face in the coming years?
The job board market is a fast changing and competitive industry. When it comes to recruiting IT-professionals there is a real problem and many organisations are trying to solve that issue through, sometimes very bold, but smart innovations.
From the start we believed in evolution rather than revolution, which means that we'll have to stay on top of our game to spot innovative technologies and business models and adopt where needed.
Some of the trends that we see:
Artificial intelligence: when your application process is too long you risk losing out on 'busy', but top performing talent. KPMG recently said to have shortened its recruitment process because millennials are getting frustrated. It is therefore important to make it as easy as possible, but the downside is companies risk getting more candidates for one position. Every recruiter knows that weeding out unqualified candidates is time consuming. Algorithms based on artificial intelligence can save time by doing a first or even second selection first.
Pay-per-performance: Indeed changed the industry by introducing the pay-per-click model to the recruitment advertisement industry. The model was fairer than the post-and-pray model of the more traditional job boards since advertisers were only charged when someone interacted with their ad. Unfortunately, in many cases a click was nothing more than that and many recruiters complained about receiving a lot of clicks but no candidates. Following that critique some players started introducing pay-per-applicant model. In this model you only pay when someone submits a CV. At Silicon Armada, we are exploring this model, but we are unsure about its fairness as it puts too much emphasis on the final result, an application, and not the journey of the candidate. Research has shown that before applicants apply they have already seen the same ad in many different places.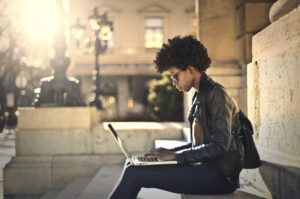 What is the next step for Silicon Armada?
Over the past two years we have been working on setting up the foundations of Silicon Armada. We've developed the technology, started building our community and uploaded over 200,000 positions on our platform. For us, the next step is the commercialisation of Silicon Armada. We are finishing our recruiter portal from which recruiters will be able to manage their jobs and increase exposure for a selected amount of positions.