Spain has been hit hard over the last decade with extremely high unemployment rates; this year it was even named the second most affected country in Europe after Greece. Coupling this with the financial crisis of 2008 and the low percentage of educated job seekers. It is clear to see that any recruiter or job seeker looking to find their place in this market should approach with caution and read the following advice, provided by Jobboard Finder.
One of the most striking things to know about Spain is the extremely high rate of unemployment. With a small dip recorded for this quarter of 2016, the number of people without a job is still a lot higher than the rest of Europe, at 18.91%. The short boost is due to the record number of tourists this summer, but it has not managed to balance out everywhere. On top of this, many workers do not have a higher education. And the majority of people who are unemployed, have remained unemployed for multiple years after the financial crisis of 2008, so returning to work is even harder.
Temporary contracts are a lot more common than permanent ones, as it gives the employer more freedom to hire and fire. A trend that has been going on for some time now in Spain is the permanent contract almost becoming extinct. Back even before the 2008 financial crisis, roughly a third of Spanish employees were working on temporary contracts, a percentage far greater than the European average. In 2015, 92% of labour contracts in Spain were temporary. Jobs which aren't declared to the government are becoming even more popular. This has an influence over the unemployment level and could be a reason why the official rate is so high, as these jobs go by under the radar.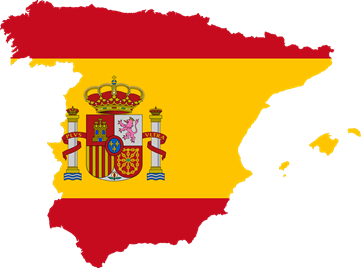 Another thing that makes Spain's working market even more treacherous, is that there are three different languages spoken in the different Spanish regions. Castellano, Catalan and the Basque language. This really limits geographically which regions recruiters can source and hire from. International recruitment still occurs in certain job sectors where there is a lack of skilled Spanish candidates, this includes trade workers, engineers and foreign language teachers, most notably English. The growing sectors with the most opportunities this year in Spain were services, industry and construction.
Here is Jobboard Finder's recommended list of top job boards in Spain:
It is also worth mentioning that Spain hosts quite a few job portals for specialised job types, such as engineering or the medical sector. There are also local job boards for certain regions that offer job opportunities tailored to a specific state.
Keep up to date with our news articles and receive them directly in your mailbox by subscribing to our newsletter. If there is a particular topic that you would like to see featured on our blog please let us know.