Interestingly, New Zealand was less affected by the economic financial crisis a few years ago than many other countries around the world. Because of this, the government predicts a strong and steady job market that will see a slowing down in terms of job creation and development over the next few year. It is good to note that the unemployment level in New Zealand in 2016 was 4.9%, still quite a low rate for a country that receives around 55,000 immigrants to its shores each year. So we guess that being so far away from the ruined Europe and the mess that is the USA, really is a benefit to the country's economy and growth. Here at Jobboard Finder, we have compiled some interesting facts and information to help make any recruiter's job stress free and to relieve the struggles of job seeking in New Zealand.
The conditions for employing job seekers are still very relaxed and many unemployed people do not have to spend a long time looking for work. This is the reason a large number of foreigners are trying to move to New Zealand, as job prospects are so abundant. Many European people have already started the move over to the other side of the world as the quality of life is better and the job market in Europe is getting more competitive.
Similar to many international countries, when a recruiter starts a recruitment campaign in New Zealand, they must first offer the position to the local population. Then only if no one is found with sufficient education and there is no possibility to train them for the role, they can look to offering the position to international job seekers. This is a common procedure around the world and because the population's skills in New Zealand do not always match those that are being hired, there are quite a lot of positions open to the international job seekers.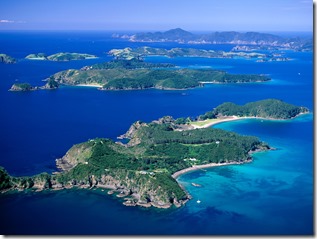 The immigration website for New Zealand has a continually updating list of skills that are in short supply and that would make any international job seekers migration to the country easier if they were able to showcase this skill. For employers looking to recruit, job boards are still a very successful way to source applicants in the main cities but outside of these agglomerations, word-of-mouth and newspaper postings are common. Also for some of the specialist or high level positions, companies use LinkedIn and personal recommendations to find the best candidates. So job seekers should be prepared to show initiative and contact businesses to enquire about any available position, as this shows the New Zealanders that you are highly motivated.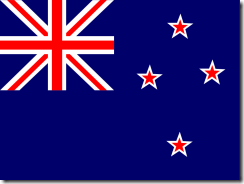 The town of Kaitangata was recently featured on the main news channels around the world because of being a job seekers paradise. The town has too many job openings, affordable housing and not enough applicants to fill these places. So they started an international recruitment campaign to attract people to the area. The mayor of the area was quoted as saying "We have got youth unemployment down to two. Not 2% – just two unemployed young people." However, it should be pointed out that the sectors which are available for job seekers are for agricultural and factory workers.
Jobboard Finder's top job boards in New Zealand:
For both employers and job seekers, Jobboard Finder is the first decision-making tool for recruitment campaigns and job searches. By gathering tools and services that recruiters can use to search and compare employment websites from all over the world to find the best job search sites, it really is the best solution for recruitment needs. Today recruiters can also purchase job advertisements for the media they have selected and manage their postings directly from our unique platform. Then they can rate and review the job boards they have used in the past for our community of professionals to see.
Keep up to date with our news articles and receive them directly in your mailbox by subscribing to our newsletter. If there is a particular topic that you would like to see featured on our blog please let us know.
Article Review
Reviewer
Review Date
Reviewed Item
Author Rating