Even in times of economic crises, the luxury retail remains a major economic sector in many countries. With more than 200 billion dollars of turnover, luxury remains a very attractive sector for many young graduates. Its popularity is not to be proved anymore and the job opportunities are excellent. It is a dynamic sector that recruits a lot. In this article, we will tell you more about the activity and which countries are concerned. We will give you information about the luxury sectors that are recruiting and where you can find a job or the best candidates.
An internationally attractive sector
The luxury market is a worldwide activity. It attracts more than 300 million customers and according to our sources, those figures are still growing. Even though there was a financial crises not too long ago, it did not affect the sector. In fact, developping countries added to the customer pool. According to the French website Digischool, the main customers come from North America (90 millions), Western Europe (80 millions) or the Asia-Pacific region, with Japan and China (more than 50 million) leading the way. The United Arab Emirates are also a region that has many customers, which makes sens for the country lives and breaths luxury.
In France, thanks to its biggest luxury brands that are well-known all around the world, the sector also creates customers and therefore jobs opportunities in tourism. France has on of the biggest luxury markets. There are around 270 luxury brands, and 130 of them are French with for example Louis Vuitton, Cartier or Chanel, and that's just in the fashion and jewelry industry.
All around the world, there are actually four main sectors and we are sure that you can find at least two example in each of these sectors:
Fashion and jewelry (Dior, Jimmy Choo, Rolex, Louboutin, Burberry,…)
Hospitality (the Ritz, the Martinez, Hilton, Carlton,…)
Beauty (L'Oréal group, Esthée Lauder, or fashion brands selling cosmetics like Chanel, Yves Saint Laurent,…)

Automobile (the Germans Audi, Mercedes or BMW , the British Rolls Royce or the Italians Ferrari, Lamborghini,…)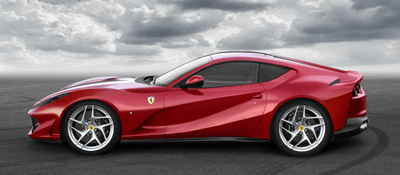 We can also add to this other luxury services like airlines such as Emirates or Qatar Airways, or expansive IT brands like Apple that can be considered for some people a luxury.
With the digital transformation and the advent of e-commerce, accompanied by the new customer demands, the luxury sector had to modify some of their traditional strategies. The success of these brands in terms of reputation, of customer numbers and especially the turnover allow them to offer many job opportunities. This leads many professionals to think about a career in the luxury sector.
How to recruit or to get a job opportunity in luxury
Some people tend to forget that the biggest brands often offer job opportunities directly on their career page. You are sometimes also redirected to their group website. Showing companies that you came to their website can help you get hired.
You can find jobs in luxury on the biggest generalist job boards like Indeed or Monster, but there are also specialist job boards available in almost every country, like for example FashionJobs or FashionUnited (for fashion, beauty, etc.).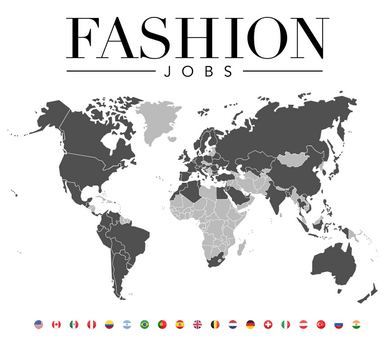 For the hospitality and tourism sectors, you can find job offers on Hospitality Online or Hcareers. This is where recruiters can also find interesting CVs with many talented job seekers.
---
For both employers and job seekers, Jobboard Finder is the first decision-making tool for recruitment campaigns and job searches. By gathering tools and services that recruiters can use to search and compare employment websites from all over the world to find the best job search sites, it really is the best solution for recruitment needs. Today recruiters can also purchase job advertisements for the media they have selected and manage their postings directly from our unique platform. Then they can rate and review the job boards they have used in the past for our community of professionals to see.
Keep up to date with our news articles and receive them directly in your mailbox by subscribing to our newsletter. If there is a particular topic that you would like to see featured on our blog please let us know.