Aircraft traffic is continually increasing and airline companies need to recruit talents in aviation. Airlines hire recruiting operation agents, PNC or machinists. Airports constantly evolve. All these examples show that there is a continuous demand and offer in the sector of aeronautics. This is why we have decided to focus on this activity that attracts many candidates and is currently recruits. In this article, we are going to try to give you many useful tips about recruitment in aviation and all its different jobs. From technician to airport operation manager, to pilots or runway agents scaring away birds, we will see to what extent this international sector is promising and we will give recruiters the best job boards that they can use in order to complete their recruitment campaign successfully.
A varied and international sector
Aviation in general covers all aeronautic activities, from civil to commercial. When you talk about aeronautics, you can talk about sport aviation, but you also being referring about civil aviation (tourism), as well as air work. Aeronautics also includes all sciences and technologies that make things flying in the Earth's atmosphere. To these activities, you can also add aerospace activities. It was important to give you this very short definition of the sector because it proves that aviation and aeronautics offer different positions, for a number of workers.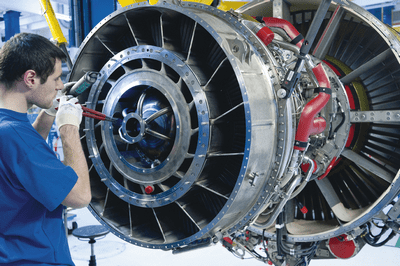 Furthermore, it is important to mention that aviation is an international sector. The main reason we created aircrafts was to connect countries and people, in order to travel easily, and to discover other habits, other landscapes, build international partnerships, etc. Plus, the main language used in the sector is English, to make sure that everybody understand each other. This might be the only activity that makes everyone see eye to eye. Let's not forget to mention that globalization has always helped aviation, and this is why the sector keeps on attracting new blood and why it offers so many job opportunities.
A large number of job offers
No one can deny that aeronautics attract talented jobseekers. And as we said before, air traffic continues to rise. That is why the sector had a huge demand in workforce, from the simple machinist to the biggest engineer. It is true that the job opportunities generally come from the biggest companies in aviation and aerospace. But the little companies also need to recruit, and candidates seem to forget them, especially because the most job offers are in production and manufacturing. So that shows that aviation is a "runway" for work and employment.
Jobboard Finder's top job boards in aviation:
Here are the best job board specialized in aviation and aeronautic jobs, that will be good for both recruiters and job seekers.
Remember that if you look for a job in the sector, you can also look on the career websites of airlines and manufacturers like Aribus or Boing, and as well on generalist job boards like Indeed.
For both employers and job seekers, Jobboard Finder is the first decision-making tool for recruitment campaigns and job searches. By gathering tools and services that recruiters can use to search and compare employment websites from all over the world to find the best job search sites, it really is the best solution for recruitment needs. Today recruiters can also purchase job advertisements for the media they have selected and manage their postings directly from our unique platform. Then they can rate and review the job boards they have used in the past for our community of professionals to see.
Keep up to date with our news articles and receive them directly in your mailbox by subscribing to our newsletter. If there is a particular topic that you would like to see featured on our blog please let us know.