Since March, the Australian borders have been shut. When other countries were lifting their restrictions for the summer, the Land Down Under was entering the winter season and chose to remain closed off to the rest of the world. Now that the new wave is sweeping through Europe, these restrictions are predicted to last for at least a year, if not longer. So how is this going to affect recruitment and employment across the various industries? We're already starting to see some important changes in the job market.
Who Can Enter Australia?
At the moment, the only people who can enter Australia are citizens and permenant residents. This means that anyone of a working holiday or even a student visa cannot get permission to land in Australia. Furthermore, most flights are delayed or cancelled due to restrictions concerning the safe and unsafe airports.
To share with you just one example among many, an Australian friend of mine has had her flight home cancelled 4 times since March. These cancellations include the most recent one, which was set for the 19th of December. Some airlines don't even offer any flights to Australia right now so that adds to the pressure of finding a way home. What's more, the Prime Minister has introduced "coronavirus fees", which refer to the cost of hotel expenses during the 14 days of quarantine. Any adult returning to the country must pay 3000 AUSD.
Who Can Leave Australia?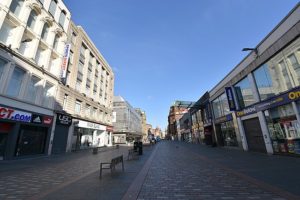 If you are currently residing in Australia, it's really difficult to get a flight out. In fact, you need an excemption from the Department of Home Affairs. This means that any Australian or resident (or even tourist) planning to travel for the holidays will need to think twice. Since Australians and residents are allowed back into the territory, the "get out of Australia" card is even harder to come by because they might bring the disease back into Oz.
On the other hand, tourists or foreigners on working holidays can leave but they won't be able to return. For many people with ties elsewhere, this makes leaving Australia even more difficult than it already is. Between expensive flights and taking enough leave, it has always been difficult to travel. However, now , the question is: am I really ready to walk away from my life here for good?
The good news is that, since October, Scott Morrison, the prime minister, is considering free-travel to some countries, like New Zealans, Japan and South Korea. Unfortunately, Europe and the United States remain no-go zones for obvious reasons.
Which Industries Employ Foreigners?
Restaurants and Cafes
Melbourne is only just emerging from its second lockdown so the bars and cafes don't yet know just how much staff they're missing. However, in the city of Sydney, "hiring" signs are popping up in shop windows. All of the world, we're feeling time drag on as our shops remain closed and the waiters and barmen look for work but in Australia, it's the opposite! Many of these jobs go to foreigners because these are seasonal jobs, with busy and calm periods. Furthermore, going from restaurant to another is a great way to visit the country.
With fewer (if any) working holiday visas still  valid for the end of the year and January period, these jobs will need to be filled by Australians (and mostly, students).
Farmwork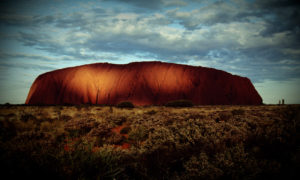 The government has offered welfar support for anyone  (especially young Australians) who is willing to work on the farms. Usually, tourists and foreigners help this industry thrive because it enables them to stay an extra year in the country. Unfortunately, despite this, there are articles suggesting there is a dire need for helpers and none of the Australian applicants have been accepted. It's no surprise to hear the working and living conditions on farms aren't ideal and that could be part of the reason for this failed attempt at hiring locals.
Regardless of the reason, this will impact the harvest of crops so Australians will potentially feel this loss within their own homes when fresh produce isn't as readily available as usual.
Tourism
Probably the most obvious industry to be impacted by closed borders is tourisms. That said, Australians are also required to stay at home, which means there has been a lot more travel within the continent from the locals, who would usually head overseas for their holidays. Still, the money spent on souvenirs, hotel nights and travel isn't quite the same.
Retail
For years now, we've heard about the slow and painful death of retail. All over the world, retail has been one of the industries worst hit by lockdown measures. In Australia though, the shops, which are open in really busy shopping centers will struggle to hire enough staff to deal with the Christmas crowds. Much like the bar and restaurants jobs, retail relies heavily on foreign workers and students. Will this be yet another reason to focus more energy on online buying and selling? Only time will tell.
Fundraising
Much like the other industries on this list, fundraising has its pros and cons. It attracts hundreds of foreigners every year because the jobs includes working outside, traveling around the city, talking to people and promoting various good causes or sometimes promotions. However, it is a tough work being on your feet all day and having people run away from you. For the gutsier people among us, you can definitely get some nice bonuses and make some good friends. These jobs are often held by foreigners though so we will probably see fewer people asking for bank card details to help cancer patients and starving children in Africa.
Construction
Don't get me wrong, there are many  Australian construction workers but the workload is often shared with the foreigners too. There are hundreds of construction sites all around Australia and some of them probably won't be completed on time because of fewer labourers. Since Australia is moving into the summer period, this is particularly unfortunate.
Skilled Work
Sadly, when the initial lockdown took place, a number of skilled workers were not eligible for government subsidies and were either made redundant or were subjected to pay cuts, forcing them to go home. These same workers cannot get back into the country because of the restrictions, leaving their positions vacant. As the economy slowly bounces back to what it was pre-COVID19, these losses are going to impact the expansion of some businesses.
What other sectors are affected?
Higher Education
With the new school year just around the corner in the Southern Hemisphere, government officials are strumbling to find a feasible and safe solution to welcome as many foreign students as possible. As some might know, foreign students bring in a substancial amount of funding for universities thanks to scholarships from their home countries and higher tuition fees. The Asian countries especially have a long history of sending students to Australia. Closed borders in the early months of 2021 could have a longlasting impact on the relations between countries in the Australasia region.
Trade
Another important industry for Australia is trade. Online, Australian brands continue to attract attention and are increasingly popular, especially in China, but it's hard to export and import when the transactions are made even longer due to rigourous checks and sanitization. Right now, Australia is positive about the exchanges with Asia and we hope it stays that way but it is undeniable that closed borders impact trade with your neighbours who haven't had to go through so many different procedures for a long time.
As you can see, Australia is being turned on its head in a different way to the rest of the world because of its different strategy to combat the COVID19. Like the rest of us, the people will adapt and find both temporary and long-term solutions. One thing is sure: travel and international relations will never be the same.
So there you have it. Even if Australia is very healthy when it comes to their physical state, the economy could be looking at a shock, especially over the summer. We'll keep an eye on the country and keep our fingers crosses for an end to the border restrictions.
Author:
Ali Neill
As the job board tester and blog editor for the Jobboard Finder, Ali works on job boards from all around the world and keeps a close eye on the recruitment trends thanks to a number of sources, including the website's social media pages.