In early July, Dice, U.S. leading digital career resource for technology and engineering professionals extended its service into the UK and Continental Europe with the rebranding of European tech career site The IT Job Board. This comes as the second step after the company's acquisition of The IT Job Board in July 2013.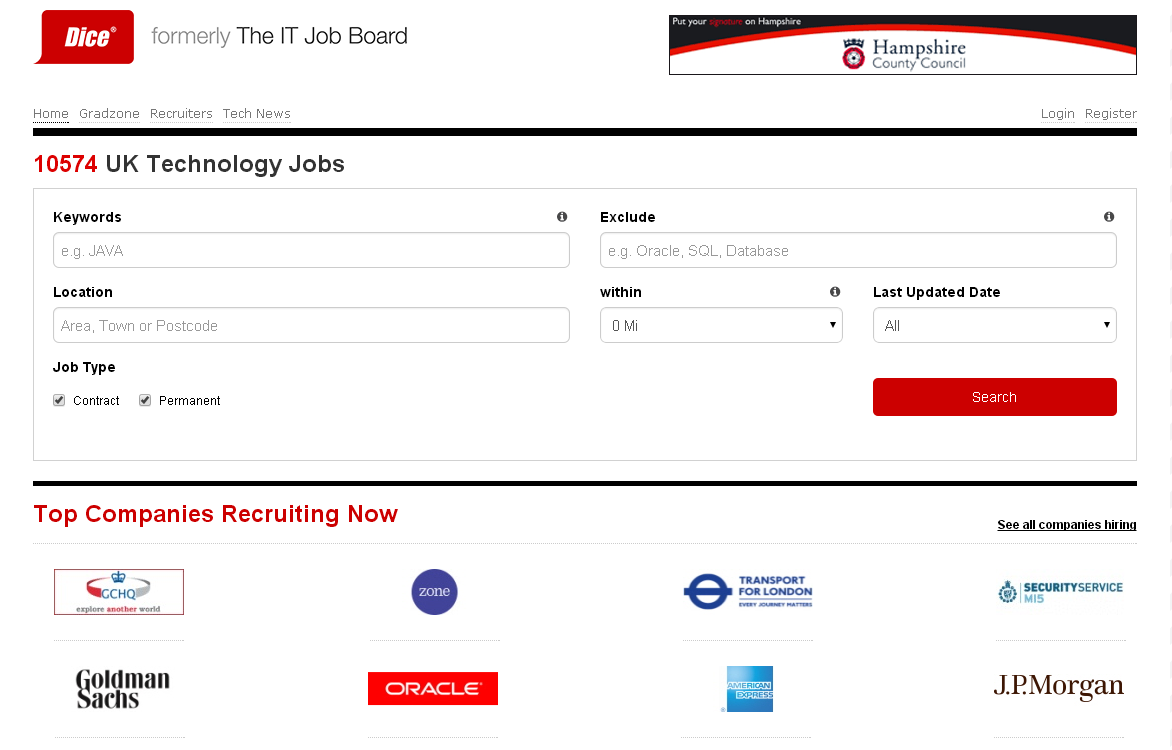 While The IT Job Board is a highly respected tech industry career site covering the U.K., German and Benelux markets, Dice is recognized as a market leader in the tech recruitment industry that gathers over 85,000 tech jobs. With an average of 5,000,000 estimated monthly visits, Dice is #17 most visited job site in the United States (SimilarWeb).
"Extending our services into Europe will better position us to grow relationships with our global clients, develop international clientele and, in an increasingly more competitive U.S. market, offer international talent solutions to our U.S. clients", said Shravan Goli, Dice President.
With The IT Job Board brand integration, customers and job seekers will benefit from Dice's data driven technologies such as Dice #141 and Dice's version of Open Web. Dice #141 is a newly launched service that allows companies to reach relevant technology talent on Twitter. Dice's version of Open Web is a big data recruiting service that sources public information from over 130 professional and social media sites and creates professional profiles of individuals that are optimized for recruiters and hiring managers. Open Web holds over 13 million profiles of European professionals.
"We believe that the enhanced services, insights and reach we will now be able to deliver to both customers and professionals under the Dice name will allow us to best serve and grow with our customer base, while continuing to help professionals through the arc of their career", pointed out Jamie Bowler, Marketing Director for The IT Job Board .