Happiness at work has become an unavoidable subject, especially because for many years, the boundary between private and professional life has been more and more blurred. Every morning, we want to have a good and pleasant reason to go to work, we don't want to go there walking backwards, as we usually spend half of our day at the office. You just want to have a smile on your face when you go there. Unfortunately, for some people, it is not the case. We will try to understand why we can feel unhappy at work and also how to remedy to bad conditions and unhappiness at work.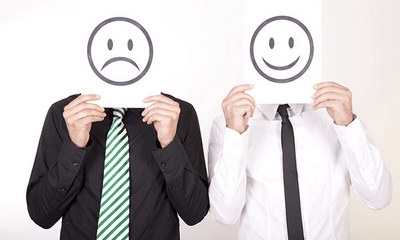 Why are we unhappy at work ?
We when choose a career path, we aspire to be happy and to do something we like everyday. Even though we know that careers have ups and downs, we want to get up everyday and come to a place where we feel appreciated, involved and recognized by the manager. But what happens when it is not the case? There can be many reasons, and you feel them when you talk with other people, with your family and there can be different levels of unhappiness, from depression to other dramatic causes… Unhappiness at work makes us less productive, less healthy and there can be consequences out of the office. An article of INC gives a list of the main reasons of unhappiness at work: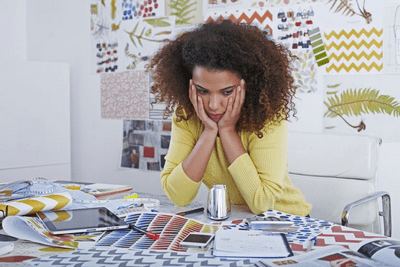 Pay (not enough for what you do compared to your colleagues)
Stability (you don't know how long you can stay in this company, it is always uncertain)
Future (no room for career evolution)
Other people (everybody has colleagues they can't stand, but sometimes it can be more than not getting along with someone)
Demands (too much pressure)
Flexibility
The work itself (you don't like the sector, but you feel like it could be worse somewhere else, so you suffer in silence)
One thing is sure, you have to do something if you really can't bear your work situation. In the second part of the article, we will see how you can deal with unhappiness at work.
How to tackle unhappiness at work ?
A very interesting article of Forbes shows a study of Harvard Business Review revealing that "happy people are 31% more productive, have 37% higher sales and are three times more creative than their peers". It is true that companies have to work to make sure that you feel comfortable and at ease doing your job.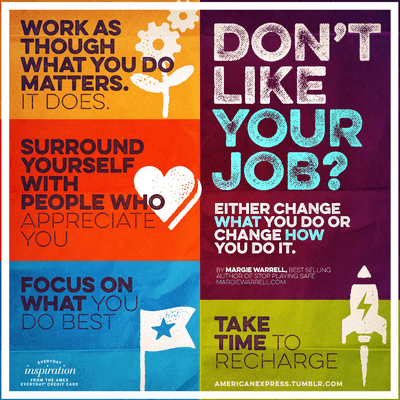 But sometimes we have to decide for ourselves, and realize when something is going wrong. You have to wonder if everyday you're learning and developing, if people around you are as respectful as you are or if what you do has a purpose. If this is not the case, here is what you can do, according to a very interesting article that I found on The Future Organization:
Change the situation and make it better: tell someone about what you feel respectfully and give suggestions to improve the situation
Change department: if you don't get along with your colleagues, ask to move somewhere else in the company
Resign: this is the last resort and sometimes the best solution. You will have to explain why you leave, and remain classy and respectful, because sometimes it is hard to move on.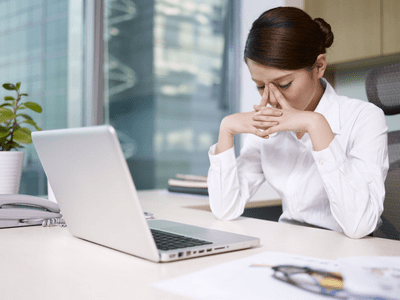 If you take one of these decisions, make sure that it will change your situation for the better. Happiness at work is very important, and as we said before, it has become a huge matter of concern for companies and managers. And as they said in the article: "The good news is that the future of work provides a variety of career opportunities and ways to discuss workplace unhappiness".