Who does not remember their early struggles with course and career choices right before high school graduation? Deciding what you're going to do for the rest of your life around the age of 17-18 seems nerve-racking to say the least. Add youth unemployment and student loan debt to the equation and decision-making can quickly become terrifying.
According to a nationwide CareerBuilder study from 2014, 41% of workers wish they had more guidance when choosing their career. Designed for students and their parents, Find Your Calling, CareerBuilder's latest website, helps discover ideal career and education options based on interests and personalities. Announced on October 1, 2015, the website provides content for a more informed yet critical decision high schoolers often have to make.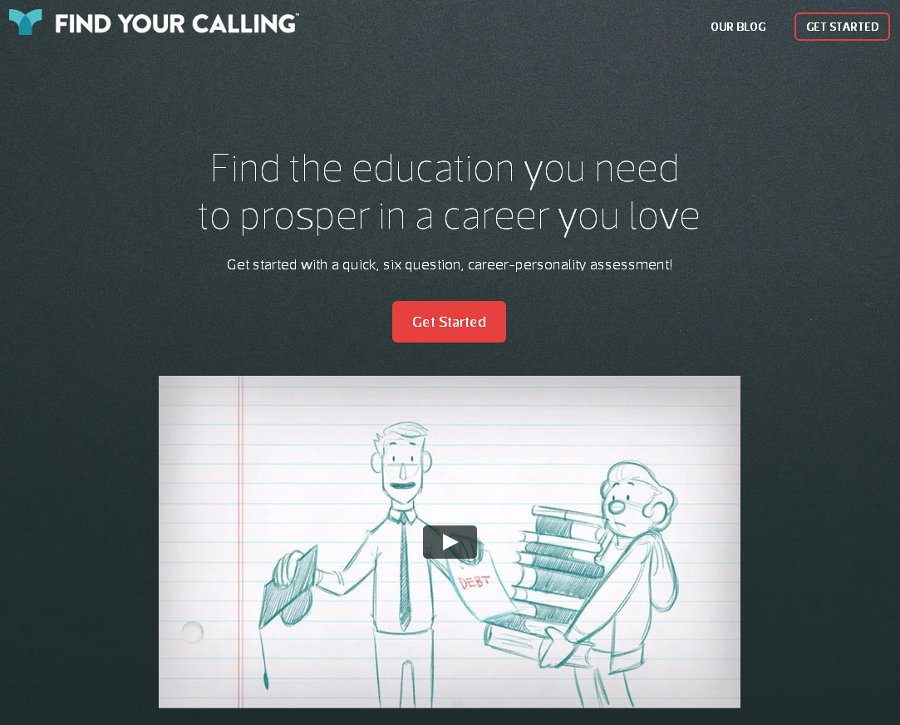 Together with subsidiary Economic Modeling Specialists Intl. (EMSI), CareerBuilder gathered data from over 100 national, state and local employment resources and first showcased the website during a meeting at the White House to help address youth unemployment.
"The skills gap in our country is in large part an 'information gap' – many young people are unaware of jobs that are in high-demand, pay well, and are aligned with what they're passionate about," explained Matt Ferguson, CEO of CareerBuilder. "Find Your Calling is our way to help solve the youth unemployment problem in the U.S. and replace guesswork with eye-opening data needed to choose the right career. The information is presented in a fun, engaging way to empower students to take on 21st century jobs."
A CareerBuilder nationwide survey from 2015 show that 24% of high school seniors have no idea what career they want to pursue. Among those who do, 53% researched careers online which demonstrates the potential of a website like Find Your Calling.
While data from the U.S. Bureau of Labor Statistics show that workers with no college experience are twice as likely to be unemployed than those with at least a bachelor's degree, the National Center for Education Statistics reveal 41% of college freshmen from 2007 never completed their degree 6 years later which further supports the importance of an informed choice when it comes to higher education.
Visitors on Find Your Calling start with a quick six question career-personality assessment. Based on their answers, they can find out about careers that match their interests which they can further explore through associated career options. The website provides details about each specific occupation, including average salary and market demand, as well as an overview of the required education, including associated majors and schools that specialize in the field.
Find Your Calling is a free service that can just as much be used by non-American high schoolers confused about their own future or eager to study in the United States, for example.