Last September, Instagram hit 400 million active users which makes the photo and video sharing mobile app a far larger social networking service than LinkedIn or even Twitter, respectively gathering a little over 380 and 315 million users.
As a recruiter, it's important to tailor your sourcing method to your target audience. In some cases – say you want to hire young female professionals, if we were to take a wild guess – this might mean starting to use Instagram.
Given that over half of users are aged between 18 and 29, Instagram may just be the next social recruiting tool to hire millennial talent. If you consider that most daily active users are young women, then Instagram is probably the ideal place to source and recruit this demographic.
Yet both recruiters and job seekers can benefit from what Instagram has to offer. While companies may use their Instagram accounts to promote corporate culture, core values and employer brand, candidates can tap into the social platform's potential to showcase creativity along with their personality and work experience. In short, Instagram allows you to brand yourself or your organization, depending on what side of the job spectrum you're at.
But as a job seeker, you may wonder: how am I supposed to brand myself on Instagram in order to find work? Is personal branding even universal or culture-bound? Indeed, exposing yourself as a 'brand' across the social media may seem like an aggressive approach to draw attention to your profile.
A couple of weeks ago, a young French professional decided to go with a rather original use of Instagram: she created an account (@manon_cherche_un_job) exclusively for her job hunt. Using the story-telling technique, she posted pictures showcasing both her personality and work experience. And her Instagram account quickly went viral.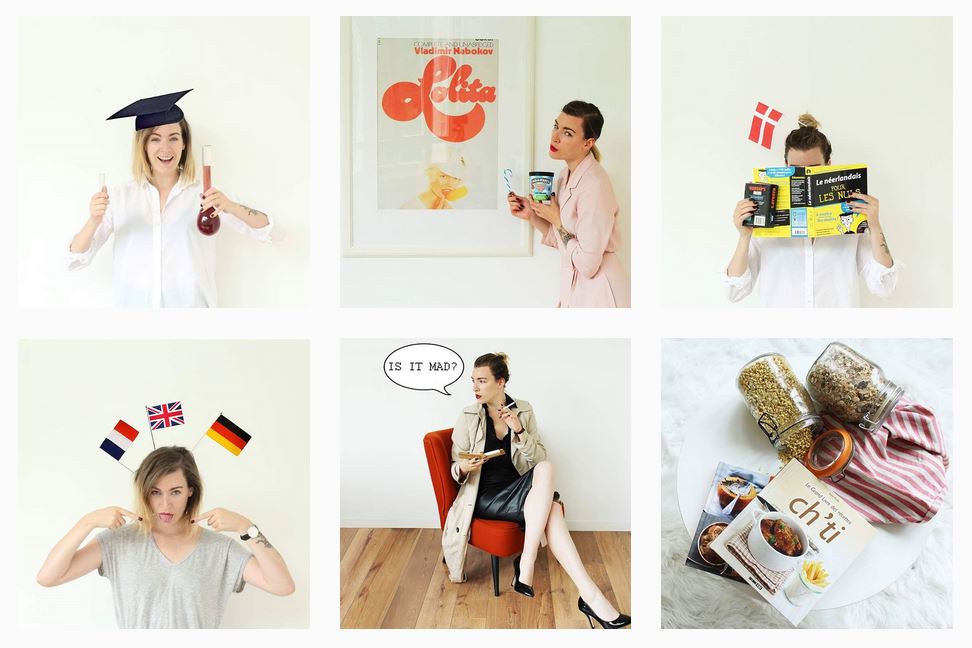 So is Instagram becoming a trendy tool for recruitment, slowly but surely? Because the mobile app is about visuals, it does help to be looking for creative talent if you're a recruiter, or to be a creative professional if you're an active candidate.
Among the '8 Recruiting Instagram Handles to Follow' suggested by Glassdoor on their blog, HubSpot and Marriott seem like they're making the most of the social experience.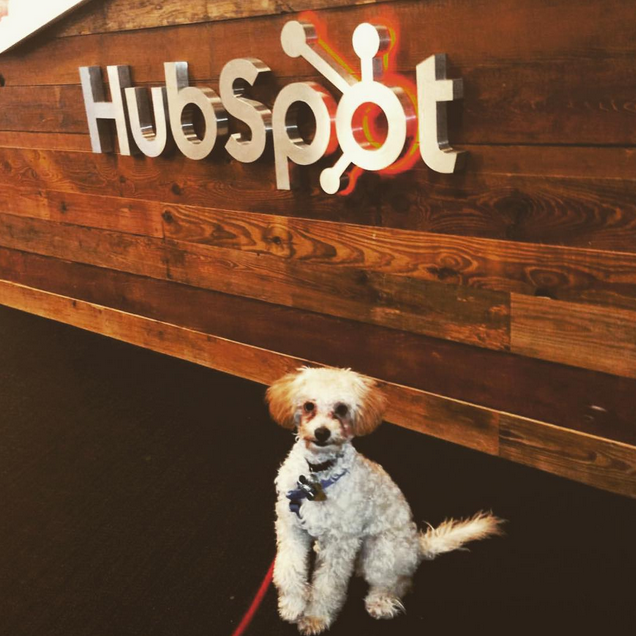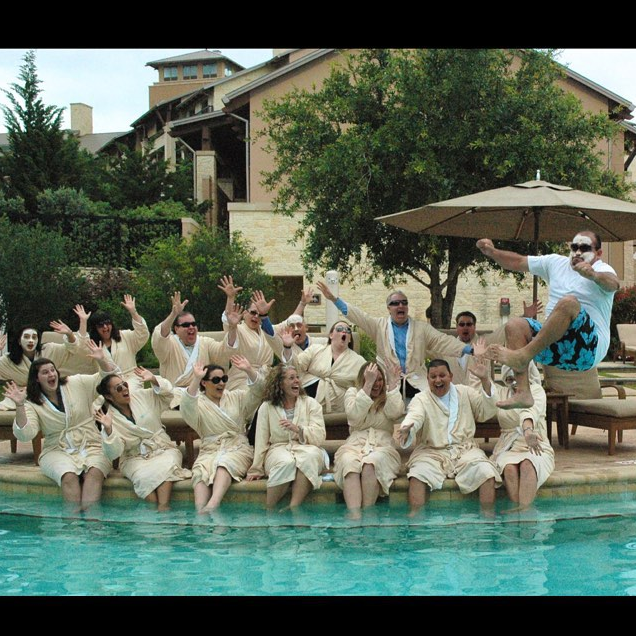 In an article on Inc., contributor J.T. O'Donnell experimented what the candidate experience can be like with some of the top 20 companies to work for in 2015. She picked five companies and went to each of their Instagram pages, liked a few of their pictures, and then commented on one, all using the same text "I love your company and would like to work for you. Do you have any tips for how I can stand out in the application process?". Then she got an almost instant reply from Salesforce giving her advice.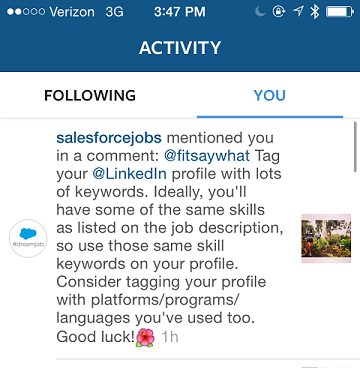 Such a successful example shows how a little attention to your feed combined with strategic posts may equal finding the hidden top talent you were just looking for. The incredible potential for engagement and interaction on Instagram is clearly a great asset for your followers/customers/potential hires.
And this is only Instagram. You could go even further integrating other successful social networking services into your recruiting/job hunting strategy. Say for example, SnapChat. But that's a whole different story for a whole different blog post that is yet to come ;)