This week we will focus on a sector that still recruits and attracts many job seekers: finance. It is good to remind you that this is sectors that concerns everybody, that is to say states in general, companies or individuals. As long as there is money and financial activity, there will be work in finance. The financial system is international, it is present everywhere. Even though it is an activity not that attractive, especially because of its long-hours or the pressure it can afflicts, many new graduates fight to get the best internship possible. In this article, we will give you our top 3 best job boards specialists in finance. This is made to help job seekers and recruiters to find the best finance job board.
1. eFinancial Careers

It is the world's leading financial careers website. It is the best place for both financial professionals looking for a job and for recruiters of the sector to find the best candidate. It is a website that was first available in the United Kingdom, and now the list of countries efinancialcareers covers is very long: they cover the whole biggest countries of Western and Northern Europe, Canada, the USA and also Russia, the Middle East or South Africa. The job board is as well present in Asia, in China, Japan, Singapore, Hong Kong or Malaysia. And it is also available in Australia.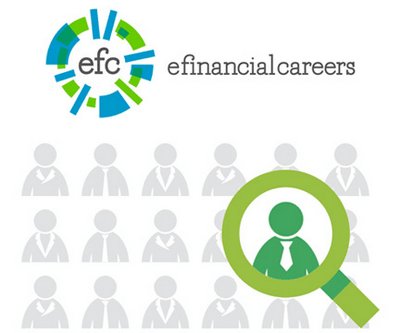 Their first aim is to help the candidates to find a job in finance. They have made it clear ever since the first publication in 2000. They publish very qualitative offers, information on recruitment in finance, the latest news on the sector or the possibility to compare the salaries thanks to their investigations in the matter.
For the specialists in recruitment, eFinancial Careers offer them an access to the best talents of the financial field, and the possibility to distinguish themselves from the other recruiters by publishing on their job board.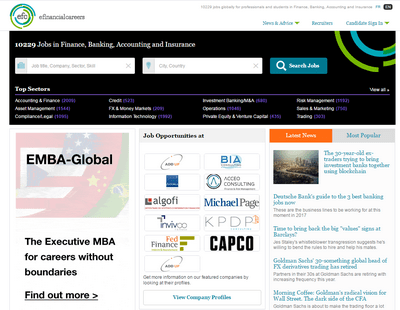 It is pretty simple to use, you can do researches according to job title, company, sector or skill and according to country or city. You can also look in the top sectors recruiting. With more than 375,000 visitors per month, eFinancial Careers has become the reference in the sector. Check out their profile on Jobboard Finder right here.
2. CareersInAudit.com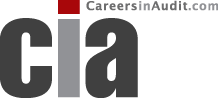 Since 2005, CareersinAudit.com is the world's leading job board for audit industry. It publishes many offers for recruitment in finance. The fact that the job board is run by former professionals in audit makes it a reference in the sector. It was first established in the UK, and now covers almost all European countries plus the United States, the United Arab Emirates and they have also launched a version in Asia and Pacific.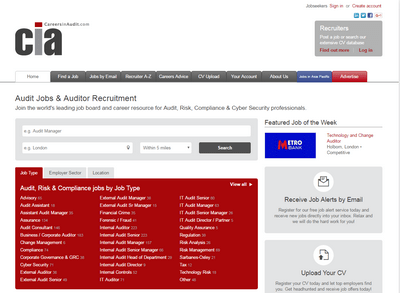 It is a modern website easy to use for both job seekers and recruiters worldwide. The access and the research of offers is pretty simple and everything is accessible on the homepage. The recruiters have access to more than 195,000 profiles of the registered professionals of the sector. There are also career advice. To learn more, check CareersInAudit's profile on Jobboard Finder.
3. GAAPweb.com

This national British job board is one of the best for publications and to access a pool of talents in finance. It also covers some European countries and the USA and Canada. Created in 1998, it is the leader in the UK, it provides many offers and guarantees you to find a job very quickly. For recruiters, they can help find the best talents, and offers an access to more than 420,000 CVs.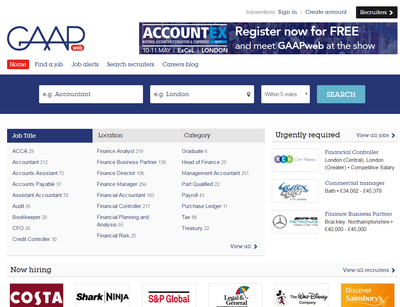 The website is easy to use, you can do quick searches according to a position or a city, and you can know which companies are currently hiring. With more than 130,000 visitors per month, Gaapweb.com is a good job board for finance professionals, and to learn more about it, check its profile on Jobboard Finder.
To see the other specialist job board in finance, make a research on Jobboard Finder.
For both employers and job seekers, Jobboard Finder is the first decision-making tool for recruitment campaigns and job searches. By gathering tools and services that recruiters can use to search and compare employment websites from all over the world to find the best job search sites, it really is the best solution for recruitment needs. Today recruiters can also purchase job advertisements for the media they have selected and manage their postings directly from our unique platform. Then they can rate and review the job boards they have used in the past for our community of professionals to see.
Keep up to date with our news articles and receive them directly in your mailbox by subscribing to our newsletter. If there is a particular topic that you would like to see featured on our blog please let us know.