One of the busiest positions in any workplace is the position of a recruiter. These professionals have to handle different stages of recruitment (obviously) and go through other talents simultaneously. While this sounds like an easy thing to do to people who don't know the industry, recruiters have a lot of responsibilities resting on their shoulders. They must attend to multiple tasks while avoiding mistakes because the fate of the company's talent needs rests in their hands. To perform efficiently in your job as a recruiter, one of the skills you need to master is time management. Without this skill, you might miss deadlines or not complete tasks. If you want to learn the art of time management, here are a few tips that you need to know.
Outsource Responsibilities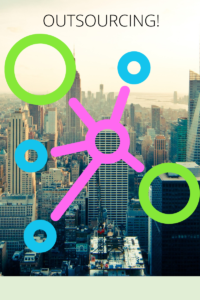 If you have multiple tasks on your tab, you don't have to do everything yourself. It doesn't mean that you're less competent or incapable of doing the job. Outsourcing means that you understand that every job requires optimal attention, and you are too engaged to attend to everything else. You're avoiding a bad outcome. And to do this, you can outsource your recruitment process and other employee-related responsibilities to a Professional Employer Organization. These organizations have world-class professionals who can help handle duties like payroll administration, workers' compensation, employee benefits. There are many advantages of using PEO, even for small businesses that cannot manage a professional HR team.
Write Tasks Down
One of the best ways to get things done is to write them down. This organizational hack has worked for several professional professionals in different fields. You can decide to use pen and paper for this. You can also use a digital note if that is more convenient. The thing about writing down a list of tasks that you want to do at the beginning of the day is that you have the clarity and focus to get through all of them. Also, you feel satisfied and productive when you complete all your task at the close of work. Whether using a notepad or a digital tool, cross out every job as you complete them. Digital tools like Google Calendar can even send a reminder if you have a time-sensitive job. Other tools like Asana, Trello, Notion, etc., allow you to track the process.
Create A System
It is easy to make plans, but executing them is where the hard work comes in. To help yourself get through all your planned tasks, create a system that you can follow. You can start with a task then run an errand when you are done. You can start the next job when you are done with the chore, then take 15 minutes of rest later. Creating a system allows you to complete all your pending tasks without going through so much stress. Set realistic time limits to complete every task and ensure that you meet up to the time limit.
Set Priority
Another way to effectively manage your time as a recruiter is to arrange your tasks in order of importance. The easiest way to do this is by placing them in different categories:
Urgent and Important (NOW!)
Urgent, not important (JUST DO IT)
Important, not urgent (Something to stress over)
Not Important, not urgent (Whatever)
Obviously, this terminology can get confusing so feel free to make up categories which suit your workload (we suggested some in brackets). If you use digital tools to arrange your tasks, you can also use color codes to identify these categories. Prioritizing assignments helps you to determine an approach to completing all you have to do. Another hack is to do the most challenging task in the morning. Researchers believe that this is when the brain is most productive.
Take a Break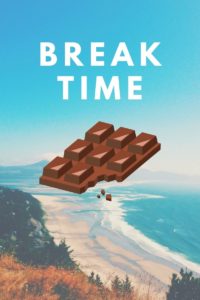 All play and no work make you an unprofessional recruiter, but all work and no play put you are risk of burnout or breakdown. It's hardly a surprise to see people at the workplace who come to work and lose track of time because they are overwhelmed with work. Before they know it, it's already closing time, and sometimes, they don't even get to eat. This is an unhealthy working habit. Take breaks at intervals. Despite what you may this, breaks are one of the key elements of time management. You can decide to stroll down the road, get coffee, or chat with your colleagues at work. Taking breaks helps you to recharge mentally and physically. A couple of breaks a day keep the doctor away. Think about your working environment, is it a healthy one? Are you using the right office chair? Are you drinking enough water?
Maintain Cleanliness
A cluttered or disorganized workspace can hinder your productivity and make you distracted. Stress in the workplace can also be related to a messy workspace. Before you begin your workday, spare some time to arrange your work desk and get your mind ready for the day. Take everything off your desk except what you need to be productive. In time management you have all the things you need to fit into a day.
The strategies listed above are powerful hacks to help recruiters take charge of their time. There are other techniques that you will discover, but this is a great place to start your journey on becoming a time-efficient recruiter. Productivity is just around the corner when you take on these strategies.
Author:
Ali Neill
As the job board tester and blog editor for the Jobboard Finder, Ali works on job boards from all around the world and keeps a close eye on the recruitment trends thanks to a number of sources, including the website's social media pages.