With the arrival of social media, the idea of a virtual community flourished. This phenomenon branched out into various possibilities for those seeking new opportunities. Everything was made possible because of community-based platforms, from finding a home to getting your dream job. And once these mediums became popular, they progressed into websites that could host a huge number of individuals by offering sophisticated features. There are many great job boards with a big emphasis on community and today we'll be looking at 5.
Job boards and community
The job board's success is measured by the number of relevant job ads displayed by companies. However, to host their ads on the website, the employment board must also show a pool of candidates searching to apply. Depending on the number of active users, the job board can then make a strong case for companies to post job ads on its website. This has been a vicious circle for many newcomers in the field. 
How do we come up with an answer for such a challenge? The evolution of the job board, which originates from groups or communities, is a practical approach to solve this issue. Because once you build a robust community, you'll easily migrate them to the employment board. There are three advantages to this development:
1) The expansion is organic
2) Features on an internet site will attract more users
3) Advertisers can reach out to an authentic pool of talent
Furthermore, people with some interest come together via associations/communities. There are leaders, managers, or volunteers who organise the events and maintain the website and social media up to date within the group. Because members willingly join up to be a part of something, they don't need to recruit for roles. Instead, the work is managed voluntarily by every member. This approach makes the process altruistic, and the association a vibrant place to grow and nurture its members. 
To understand it further, let's glance at cases of some famous websites that have added job boards from online portals and communities and become very successful.
Stack Overflow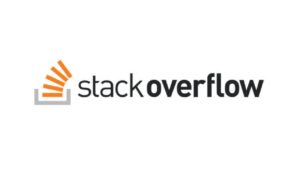 Stack Overflow is a website that everyone in the IT field knows and has used multiple times throughout their careers. Their journey started in 2008 when Jeff Atwood and Joel Spolsky established the go-to site for programmers, developers, coders, and data scientists trying to find answers to their concerns and assistance in addressing coding issues. The company has grown into a vast online community where readers may read, reply to, answer questions and problems, and assist with troubleshooting in almost any programming language. 
Stack Overflow developed out of Atwood's programming blog, Coding Horror, and now includes job listings as reader replies and remedies for coding errors, queries, and problems. It provides vast opportunities for companies to create their pages on Stack Overflow's website, post jobs next to relevant threads, and expand their employer branding initiatives. 
According to SimilarWeb, a web traffic measuring service, the total daily visits hovers around 250 million, and it's grown into an online giant. The platform serves 100 million users monthly, making it one of the popular websites in the world. Stack Overflow's journey has been an inspiring one. It tells us so much about the importance of nurturing a community while giving them a platform to grow. 
AngelList
Another interesting example we have today is of a dedicated platform for startups to recruit talented individuals. Naval Ravikant and Babak Nivi, serial entrepreneurs, created AngelList in 2010. Leveraging the Venture Hack blog's popularity on entrepreneur funding and related content, Naval and Babak began compiling an inventory of 25 investors with whom they might share interesting firms to invest. They introduced the list as "AngelList" in 2010, with 50 angel investors pledging to contribute $80 million that year.
AngelList's Syndicate connects startups with authorised investors. With over 35,000 recruiting firms, over 2,000,000 candidates, and 5 million registered users, AngelList Jobs connects talent with startups. Today, AngelList has over $1 billion in assets under management, has assisted 2 million job seekers in their job hunt, and has assisted in developing around 20,000 businesses.
While AngelList and StackOverflow are mammoths in their respective fields, many European job communities have followed a similar pattern and have transitioned into a niche job board in their countries. DEV.BG from Bulgaria and JustJoin.It from Poland are prime examples of such successful growth.
DEV.BG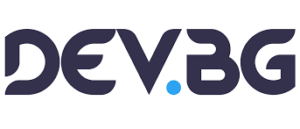 DEV.BG started in 2016 in Bulgaria's capital city Sofia. It is the largest technological job board in the country that grew from being a community to a reliable platform for the local IT professionals to connect and exchange ideas. Acting as a connector and builder of the local tech ecosystem, the company aspires to help innovative organizations to attract the best talents by supporting them with employer branding, media, advertising, recruitment, and other services.
To keep the pulse of its members more vibrant than ever, DEV.BG organizes special events every second night, resulting in over 175 events each year. After receiving a widely positive response for their initiatives, DEV.BG evolved into a tech job board that aims to further support the development of Bulgaria's IT talents. Today, more than 20 000 experts, or one-third of the entire tech ecosystem in the country (60 000 professionals), are members of the DEV.BG network. 
Among the company's clients are tech giants such as Uber, Accenture, Gameloft, HP, DXC Technology, SAP, and many more.
Just Join IT
Another great example of a specialized tech job board is Just Join IT, a Polish company launched in 2017 without the assistance of any investors. Currently, it's the fastest-growing job board within the Polish IT market, where users can discover jobs that are closer to them. 
Initially, they ran several technological Facebook groups, organized events, and managed an association of IT professionals in Poland that eventually developed into a full-fledged employment board. Just Join IT has created Poland's first labour market map within the tech industry with the goal to make the search process as simple as possible. In addition, the map allows the potential employees to measure the distance between home and their future office, along with salary information and an in-depth description of the company. Another salient feature on their website allows users to filter a job depending on the remuneration. This makes the searching process much easier for employees and equips them with all tools they need to find their dream job. 
Future of job boards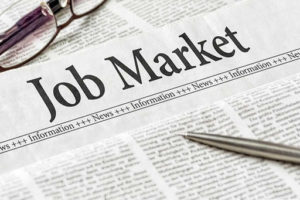 The online recruitment industry is poised to grow at a CAGR of 7.1% from 2021 to 2028. 
This evolution is supported by technological innovations that make the recruitment process more straightforward and accurate. 
A growing number of companies are relying on AI to improve their online recruiting process by using custom software for applicant tracking, interviewing, CRM, etc.
For communities aspiring to become an established job board, now is the right time to incorporate these technologies into their platforms. 
Deploying efficient tools and features on your website will make the process easier for both companies and employees and reduce their hiring/job searching efforts. The more you innovate, the greater your chances of attracting employers to advertise on your platform and find the top talent looking for jobs.
Source: https://www.silicon.fr/developpeurs-stack-overflow-recherche-crokage-259949.html#
dev.bg
https://fr.wikipedia.org/wiki/Bulletin_board_system
Author:
Ali Neill
As the job board tester and blog editor for the Jobboard Finder, Ali works on job boards from all around the world and keeps a close eye on the recruitment trends thanks to a number of sources, including the website's social media pages.