Globalization has played an impactful role in the economy lately, with an increasing number of recruiters aiming to hire internationally, and an elevated number of employees looking for remote jobs. Technology has indeed played an important role in this equation. According to statistics, video technology has increased in use, with 60% of recruiters looking to hire online, while 67% of the companies in the United States looking to diversify their teams of employees and try international recruitment.
Since technology is easy to use, efficient to maneuver, and profit-driven, employers are taking a new approach to online hiring. This process will, therefore, not only benefit the company's original market, but also the international market in which the business is carrying out its activity.
International jobseekers are opportunistic and goal-oriented, so as a recruiter, you must make sure your environment fits their needs. This article will offer five practices in which you could improve your international recruitment process.
1. Fit Your Hiring Methods to an International Environment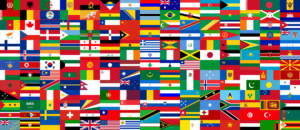 There are many tips and tricks that could help you track international applicants so if you know some we didn't list, you can always add them in the comments!
Be specific and concise. International employees will always look for specifics. They are looking for detailed answers to their questions. For example, if a visa is something to be taken into account, you should include that information in the job description (e.g. how will your company deal with this issue?). Salary is another important factor to include. If you want to attract foreigners, let them know that you want the diversity!
Make them understand the profit of relocating. Many employees will be quite challenged by the new opportunity – so, offer them a safety blanket. Tell them why this challenge is worth taking. What will they get out of it?
Include language requirements and attend international job fairs. To recruit internationally, you must follow internationals' interests and pursuits. Try writing your job offer in different languages too so that the candidates know how international your company is.
Be mindful of the importance of onboarding processing. It is a major factor in the recruits' decision-making process. Furthermore, all over the world, there are different approaches to onboarding so you'll want to take that into consideration when designing your process for foreigners.
Check out LinkedIn reports if you need more detailed information. Make sure you understand what hiring methods drive international recruits to the global job market. Then, figure out how you can work with that information to drive traffic towards your business.
Use Social Media Platforms for international recruitment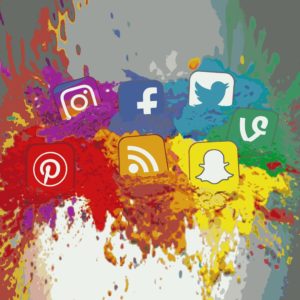 Social media has become an essential tool when it comes to recruiting local candidates. You can, therefore, use it to your company's advantage for international reasons as well. Here are some of the ways in which you could do that:
Target your audience accordingly. As I mentioned above, if your job descriptions and included information are not accurate, you might have a hard time getting internationals to notice your company. Use Google Analytics as your main tool.
Target specific channels. For instance, some countries prefer to use Facebook as their main social media provider, while other countries will pick Instagram instead, or Twitter or WeChat. You must evaluate correspondingly, depending on what countries you are targeting.
Share only the relevant information about your company. Do not overshare. Let candidates be intrigued by your descriptions and have them reach out to ask for more. That doesn't mean you shouldn't include the basic information that we've discussed above.
Build your brand online. Ensure that you are visible for both domestic and international candidates.
3. Keep Track of Your Records
While some of the international candidates might not be a good fit for the job you are looking to fulfill, there might be other future jobs that they could engage with. Thus, make sure that you keep your company's records updated. If you interact with international recruits, take their information, and add it to your database. You might want to use essay writing help to lay out paper records of your candidates or pick an accountable recruiting software. In any case, make sure that your information stays intact to be able to use it at a later time when you actually need it.
4. Put an Emphasis on Culture
One of the most relevant points of this article is this one – putting an emphasis on culture. It's hard to overstate how important it is! International candidates are drawn to environments that understand their diverse background; so, the more you emphasize the cultural factor as being essential, the more international applications you'll receive. Ask yourself:
What does your company stand for? If diversity is indeed a top value, why is it so?
What are your company's main cultural guidelines? What are you looking to improve?
What are the disadvantages of not having a diverse body of employees? Where could your company get stuck? Why? How can you fix this?
What are the perks of having internationals working for your business? Most importantly, why do you need them?
What is your company's mission and why is it successful? Could you improve it? How would you incorporate culture as one of your values?
It's important to make international applicants feel welcomed from the start, but it is also important to ensure that the prospective candidates and your business will connect. If one of the parties won't engage, the other one will suffer. Therefore, be honest and promote your values accordingly.
5. Search Beyond the Resume in international recruitment
Last but not least, look beyond that piece of paper called resume. Candidates are not merely tools to drive up profits but humans looking for a sincere connection. If you can get to the core of who they are, they'll not only respect your company more, but they'll be more determined to show their true selves as well. The panic, anxiety, and emotions associated with a job interview can escalate quickly, especially for international applicants; that's why creating an inherently real environment is a must. This is the only way in which you'll be able to observe who they are deep down at their roots; and who knows? Some might surprise you.
Conclusion
Recruitment is not an easy job – it takes time, patience, and commitment to finding the right candidate for your available position. Ensure that you develop international hiring methods before anything else, use social media platforms to promote your business internationally, emphasize the cultural element, and don't forget to look at the human side of each candidate. Have fun and good luck!
---
We would like to thank Leon Collier for this contribution. Leon is a freelance writer from the best assignment writing service UK, who loves to write about everything: pop-culture, travel, self-development, marketing. He enjoys reading and playing tabletop games on Saturday with his friends. Follow him on twitter @LeonCollier12.
Author:
Ali Neill
As the job board tester and blog editor for the Jobboard Finder, Ali works on job boards from all around the world and keeps a close eye on the recruitment trends thanks to a number of sources, including the website's social media pages.