The culture of the workplace influences employees' values, satisfaction, and meeting company goals. So, one of the worthy investments you can make is fostering a great work environment for your employees. But how to you create a great work culture? The key is a flexible and hybrid setting. Companies have been conducting regular polls of employee satisfaction to understand employee attitudes better. 
As more firms and workers embrace a future molded by remote, hybrid, and flexible work, we look at how to make these elements a reality.
Cooperation and Teamwork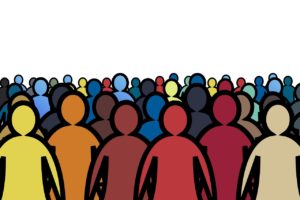 In a hybrid work model, practical cooperation is crucial, and focusing on how individuals work together and attain objectives may help build a healthy culture. Sharing information and solving issues is an essential part of great work culture. 
Team members who work with people they care about are more successful. While maintaining the team, the employees can develop a sense of belonging and purpose by working together and working toward common goals. Your job as a recruiter or manager is to make those common goals clear.
Essential Leadership
In a hybrid work environment, leadership is more vital than ever to fostering a positive work environment. Executives and managers must always keep an eye on the company's culture to be proactive. 
The offices formed the culture in the past, but today, unhealthy cultures and splits may flourish and get almost overlooked in the remote or hybrid workplace.
Aside from demonstrating healthy cultural growth, managers must engage in and support their employees. As role models, executives must not misuse remote rights, endeavor to be inclusive of all workers, and have a positive attitude about the obstacles of working in the hybrid model.
Improvement in Work-Life Balance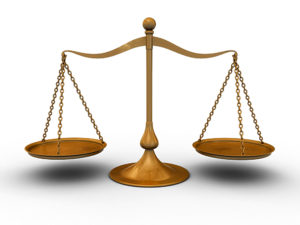 Work-life balance improves when employees can work from home or remotely. As a result, they will have more time for other pursuits outside of work.
There was substantial evidence that remote working may increase productivity even before the epidemic. On the other hand, some employees may find it challenging to be productive if not in the office. A hybrid work model approach may be the most significant way to have the best of both worlds in these situations.
Is a Hybrid Work Model the New Normal?
 Several organizations fear that a remote staff may damage corporate culture or loyalty. A hybrid approach allows people to work part-time from home and part-time from the office. 
Some employees require distinct venues for different jobs, such as quiet concentration rooms or sociable gathering areas for idea generation. Hybrid models allow customers to pick a workspace that best suits their needs.
Human relationships are crucial in a hybrid world for our mental health, our sense of belonging, and a company's culture and engagement. To preserve and improve our corporate culture, we must be mindful about how, where, and when we work.
Shared Workspace Culture for Hybrid Work Model
One of the most crucial hybrid office advantages for remote employees is the chance to meet coworkers and clients in a professional and safe atmosphere. Workers can meet and collaborate more quickly when they have access to shared workspaces. 
With conference rooms that can accommodate groups of various sizes, firms may arrange meeting rooms for individual workers or entire teams to do business. 
In addition, coworking spaces can be found in several cities around the country and the world. If we take an example, there are many shared workspaces in New York, like in Manhattan, in the World Trade Center, etc.
Shared office space is no longer exclusively for solo owners, startups, and young professionals.
Large corporations have jumped on the shared working trends, where consumers and businesses hire office space by the hour, day, or month; places like WeWork. Now other workers are using shared spaces, aided by technology that makes moving workplaces as simple as moving a laptop; think Teams and Zoom.
To Conclude
The concept and perception of people regarding workplace culture began to evolve even before the pandemic. And this event has changed the way we work and the way we hire.The right company culture may impact talent and crucial business results. Leaders who take advantage of these factors will be well-positioned for success in the future.
Many firms are unfamiliar with the hybrid work paradigm, so it is difficult to figure out the best method to apply it.
Therefore, we created the above signs of great workplace culture. Flexibility at work may be a terrific way to draw people back to the workplace with the right environment and business tools.
source: https://www.turbosquid.com/3d-models/3d-model-balance-scale/977811
https://stock.adobe.com/fr/images/flexible-young-woman-doing-a-leg-split-at-the-gym/105745900
Author:
Ali Neill
As the job board tester and blog editor for the Jobboard Finder, Ali works on job boards from all around the world and keeps a close eye on the recruitment trends thanks to a number of sources, including the website's social media pages.