It seems like everything in recruitment keeps changing. One of the few tools, which has remained fairly constant, is the CV, or curriculum vitae. Depending on the country, the layout might vary slightly, and jobseekers send their resumes to recruiters via e-mail (rather than handing them out), but the content is still the same. The term means a brief account of a person's education, qualifications, and previous occupations, so skills, professional experience, education, hobbies, etc. What changes can we expect to see for the CV of the future? I'm glad you asked.
Optimised visualisation
From UX design to infographics, optimized visualisation is everywhere. In a day and age where we can collect and analyse so many different types of data, it makes sense to display that information in a clear format. CVs are also a source of data. Up until now, we've relied mainly on written content, maybe a photo and a few icons. In the future, visualisation will be a key aspect of resumes.
For instance, career growth might be represented on a graph. More and more skills will be determined by a percentage or star rating. By clicking on different parts of the CVs, recruiters will be able to bring up extra information about past experiences. On LinkedIn, some of these advances are already a reality because you can visit company pages to learn more about past jobs.
Video and audio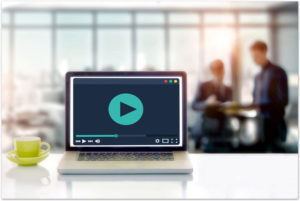 Speaking of visualisation, video is one of the most obvious ways to bring a CV to life. In the 70s, it made sense to have a written CV. In 2019, video and audio are at our fingertips, offering a far more personal approach to the job application. Some recruiters are already encouraging video CVs, like Mitch. Until everyone has access to recording technology, this type of recruiting might exclude certain candidates. Furthermore, candidates might be judged on the quality of the camera, and not the quality of their application.
However, this is an interesting development for certain roles, in IT or Web Design for instance. Any special effects and clever tricks might actually help a candidate feature examples of their work in the CV.
Fast scanning technology
As you may know, some job boards have a resume parser. This allows information to be extracted from a document and stored in one place. Thanks to the resume parser, recruiters can filter and browse thousands of CVs almost effortlessly. In the future, no extraction will be necessary because scanning technology will highlight the important information instead. CVs will therefore have to be compatible with the new technology. By gathering more information about candidates (based not only on the content, but the formatting and the style of writing) will enable recruiters to learn more about them. Hard skills (qualifications and experiences) could be assessed, as well as soft skills.
Interactive
As it is, CVs are rarely created in a doc. format anymore. Usually, jobseekers are encouraged to send their resumes to recruiters in a PDF. What if that were to change? What if a more interactive format were made available. Over the last few years, we have seen the rise of the Google Doc, allowing teams to work on documents together. Another popular choice for presentation is the PowerPoint, which offers slides of information (including multimedia and a brief presentation form of the written content). It is possible to imagine that either one of these could dominate (in different contexts) in the recruitment process of the future.
A Google Doc database online might even become available for teachers and employers to access, enabling them to update candidate resumes directly. Information will reveal itself progressively and the source will be verifiable.
Location sensitive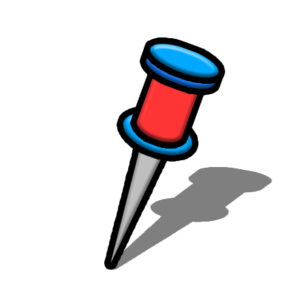 Remote and gig work has been a rising trend for years now, which is bound to affect the traditional CV. An emphasis on location, availability and other gig work will need to find its place on the resumes of the future. Instead of working for one company, more and more people will be working for several, so it's important to determine any conflicts of interest and overlapping hours.
Not only will employees not be limited to one company, they might not even be limited to one country. Different countries imply different cultures, languages and even laws. The CV of the future will be able to adapt accordingly, without candidates creating a different one for each employer. Either online technology or special forms will enable jobseekers to define settings for their resumes, which automatically update and change depending on the location. This could also be true for different job titles.
Secure and private
Since the GPDR, security and privacy have become a core concern for companies and individuals everywhere. That's why the information about a candidate's career path, achievements, education, and skills will all need to be protected in the future. Providing a storage space, like a CV database, won't be enough. It is far more likely that technology like blockchain will be used to ensure the encryptions are fully secure and that the information cannot be corrupted.
Furthermore, it will be more and more difficult for candidates to lie about their achievements, so recruiters can feel safe when hiring candidates, whose credentials are more difficult to check. This could be because the person has worked overseas or in small companies. Since the information is saved and secure, it cannot be tampered with.
Conclusion
HR tasks are moving towards more and more automation as well as improved visualisation. Employees in HR or recruiting will find their functions limited to interactive activities, in the hopes of improving the candidate experience.
For jobseekers, these changes require them to keep a close eye on any new technology and trends concerning CVs. Even if you aren't looking for work right now, it's important to know how to in the future.
Author:
Ali Neill
As the job board tester and blog editor for the Jobboard Finder, Ali works on job boards from all around the world and keeps a close eye on the recruitment trends thanks to a number of sources, including the website's social media pages.