Two recent studies from recruiting technology resource Software Advice and Pew Research Center suggest Twitter could easily be the next successful social media site for recruiters and job seekers.
When it comes to finding potential hires through the social media, recruiters often rely on the Big Three: Facebook, LinkedIn and Twitter. According to a recent survey by Software Advice, Twitter does not only have more job openings than any other social media sites but it also has more job seekers than even LinkedIn. Yet while 89% of recruiters have hired someone through LinkedIn and 26% through Facebook, only 15% have through Twitter. Why is that, you may ask? It seems as if Twitter has been losing opportunities.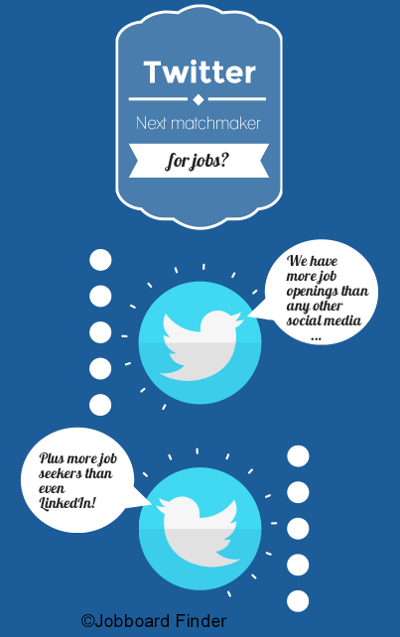 What happens is it actually remains difficult let alone time-consuming to hire or get a job through Twitter today, mostly because content is so fast, diverse and scattered at the same time. Actual job openings posted on Twitter are most likely to get lost in the abyss of hashtags and others tweets than to reach the targeted candidates. Job seekers do use Twitter in their search, but more for gathering information on specific companies than checking out job postings and applying through the platform. A majority of job seekers currently think that companies are ineffective at using Twitter for recruiting.
However, while Facebook unsurprisingly remains the most popular social media site, the number of Twitter users grows rapidly across a variety of demographic groups which is valuable information for companies and recruiters looking to hire.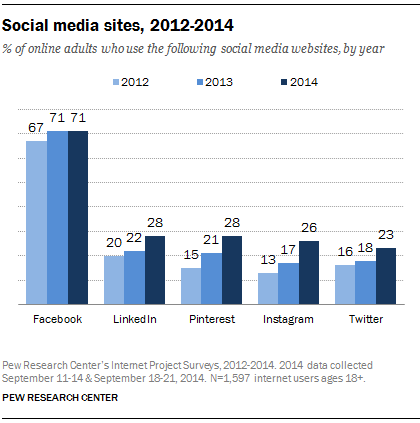 Such insights make us wonder if Twitter will soon move to the next step and launch its own traditional job board or aggregator. The platform could also add specific features for job seekers and recruiters so that it remains dynamic with real time information yet more comfortably static and organized for its users. Given the current strength and popularity of the social media site, Twitter would be sure to outpace its competitors and create a new revenue stream quickly. But the question is: what would be the most relevant actions for them to take in order to do so?
What is your standpoint on Twitter entering the online recruitment market?