Jobs.lu announced a few days ago the acquisition of ictjob.lu which are claimed to be the leading job board in Luxemburg for IT professionals. Jobs.lu, a generalist job site, wants to enhance its positioning in the IT recruitment sector in Luxemburg with this acquisition.
Ictjob SPRL was founded in 2009 and ictjob.lu has over 6,000 verified CVs from IT professionals in its database. Jobs.lu acquired this strong IT player in order to provide the best possible solution in this important market.
Jobs.lu and ictjob.lu will continue to work as separate entities and provide services to their respective customers, however as from now they will share best practices in order to optimize both companies' technological solutions and deliver even better results to recruiters and candidates.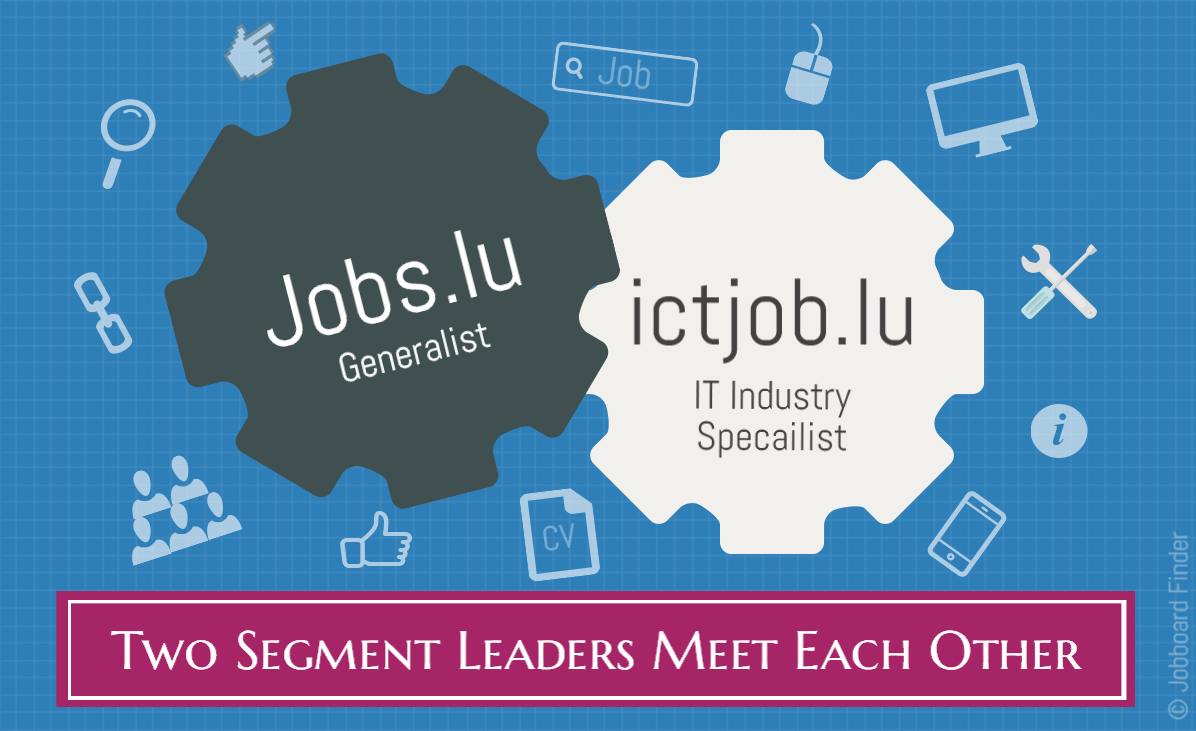 Frédéric Lepère, Managing Partner of ictjob SPRL, said: "We are delighted to be joining Jobs.lu. We consider Jobs.lu to be the ideal partner for the future to help our niche-company reach the next level in terms of scale and operational excellence."
We all believe the two leaders meet each other will offer an even greater service to their customers by sharing their know-how and key aspects.
About Jobs.lu
Jobs.lu is a generalist job board for Luxembourg. Jobs.lu is the benchmark in Luxembourg when it comes to high quality online recruitment and they always continue to develop themselves further in order to meet their commitment: Recruitment Made Simple.