The world was truly changed by the COVID-19 pandemic. The impact of this unprecedented crisis on the global economy is tremendous and mostly negative. Even the most hopeful forecasts predict that global economic growth will be down by at least 3% in 2020. The labor market is one of those that suffered the heaviest blows of this crisis. The International Labour Organization predicts that 195 million people will lose their jobs in the second quarter of 2020 as the effect of the crisis set in. 30 million have already lost their jobs worldwide during the first quarter. Mass layoffs are already starting to impact the work recruiters do on a daily basis.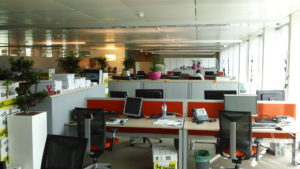 All in all, it's clear that the aftershocks of this crisis will change recruitment for more than just the healthcare industry. Recruiters of today must understand the global implications of the economic recession and the change in the labor market balance. Some industries have already lost and will continue losing employees. However, there are others that are facing a sudden need to recruit at a rate never before seen. Tracking these changes and altering one's own course in time can make all the difference for both recruiters and applicants.
Layoffs in a nutshell: A Glimpse by Top Industries
The number of layoffs caused by the pandemic and lockdowns is staggering. And it will get worse before it gets better. Some of the most affected industries are:
Airline travel.
Air Canada has laid off about 25,000 of its employees due to the long-term decrease in traffic. Rolls Royce will be eliminating 9,000 jobs from its aviation branch. United Airlines Holdings Inc. will cut its workforce by at least 30% switching the rest of the workers to shortened days. 45% of its American workforce are under threat of layoffs now. Boeing is cutting its global workforce by at least 10%. Smaller airline and aviation companies are forced to cut theirs by 50% and more. Quite a few companies are filing for bankruptcy outright.
Hospitality and entertainment.
In Canada alone 250,000 lost their jobs because of the closing of 4,100 hotels during the lockdowns. Developing countries where tourism is a major contributor to the local economy are experiencing a significant drop in GDP. In the UK Pret-a-Manger is closing 30 of its shops. Casual Dining Group has laid off 1,900 employees. Tui, a travel firm, will cut off 8,000 jobs globally. The list goes on as these industries are most heavily affected.
Retailers are also closing off at an alarming rate, regardless of the products they sell. E-commerce has grown by over 70% due to the COVID-19 pandemic. There is no going back to the same rate of sales in brick-and-mortar shops even after social distancing regulations are lifted.
The manufacturing sector has also been deeply affected. Auto manufacturers laid off tens of thousands of workers already and might do more.
The energy industry is less affected, but people are losing jobs everywhere.
State of the Global Labor Market Affected by the COVID-19 Pandemic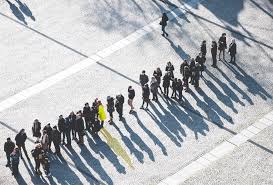 Of course, the rising unemployment rate seems like the biggest issue at the moment. However, there is much more worrying information about how nearly half of the job losses during the pandemic might be permanent.
That's what one means when saying that the impact of the COVID-19 crisis on the labor market is huge. The most relevant thing to focus on now is that job allocations are altered forever.
Therefore, it's not only a matter of recruiting differently now. Millions of people find themselves with a need of training to fit into the changed workforce of the post-COVID world.
The magnitude of this crisis has yet to fully settle in. But it has already changed the labor market beyond recognition. The biggest changes are in job allocation, and those are the ones likely to stick.
Aright now, the hospitality, entertainment, and travel industries are losing jobs in droves. Yet healthcare businesses, delivery firms, and some retailers are hiring frantically. The technology sector is also actively recruiting because this new world needs solutions to run more efficiently. There has been an unprecedented rise in the use of technology and this trend won't change even after the pandemic ends.
One of the most promising changes seems to come from grocery chains that are pairing up with hotels and various gig companies. They are doing a kind of time-share for workers moving them around between businesses to wherever they are needed. This might be a sign of a business model that will become the new norm in the post-coronavirus world.
Impact of the Coronavirus Layoffs on Recruitment Worldwide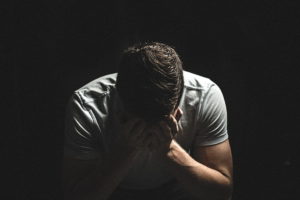 Recruiters today also need to change their practices almost entirely. For one thing, everything is remote and digital right now. Therefore, even if you have used tech for recruitment before, you need to develop a new strategy for using it full-time.
The onboarding process is also fully digitalized and remote now. For many businesses this means that they will need to develop materials and processes for this.
Employees and themselves have also changed considerably. People are holding to the jobs they have with a lot more fervor. And those in search of positions are looking for a place with long-term prospects and securities. All in all, everyone is looking for some stability in this uncertain world. Therefore, priorities in job requirements are shifting fast.
Bottom Line: What Recruiters Need to Consider Looking Forward
There are some general guidelines and forecasts for recruiting after lockdown. And you should definitely study those to get a better idea of the future.
However, you also mustn't forget that this crisis is unprecedented. Therefore, its outcomes are largely unpredictable. At the moment, the world is still reeling and it will take a while for the full scope of the tragedy to become visible. Moreover, this recession is already compared to the Great Depression and is expected to last for a long time. This fuels the uncertainty further.
All things considered, the recruitment industry as a whole must adapt to the changes as they are happening. This means staying tuned into the global news and being highly open-minded about changing one's policies and priorities. It's also a good time to foster talent and creativity because "out-of-the-box" thinking might make the biggest difference now.
---
We would like to thank Agatha Singer  for this contribution. Agatha is a blogger at agsinger.com with years of experience in both working from home and being a business advisor. She is an analyst looking to share her insight into the global economic changes and their impact on the modern workforce.
Author:
Ali Neill
As the job board tester and blog editor for the Jobboard Finder, Ali works on job boards from all around the world and keeps a close eye on the recruitment trends thanks to a number of sources, including the website's social media pages.