How long would it take you to commute to work? This is what recruiters may ask candidates on job interviews. Based on this simple question, Jobsite announced collaboration with location-based search software iGeolise on the 20th of November, 2015.

At iGeolise, they believe minutes mean more than miles which is why their aim is to make locations relevant by using time. Among their two core products, the TravelTime platform is a fully featured API that enables users to search content by the travel time and transport mode of their choice. With the addition of such technology, Jobsite wants to provide more relevant results for recruiters sourcing candidates: focus is on commute time rather than just distance. TravelTime allows recruiters to select candidates previously excluded from the search and eliminate others living in commuter black spots.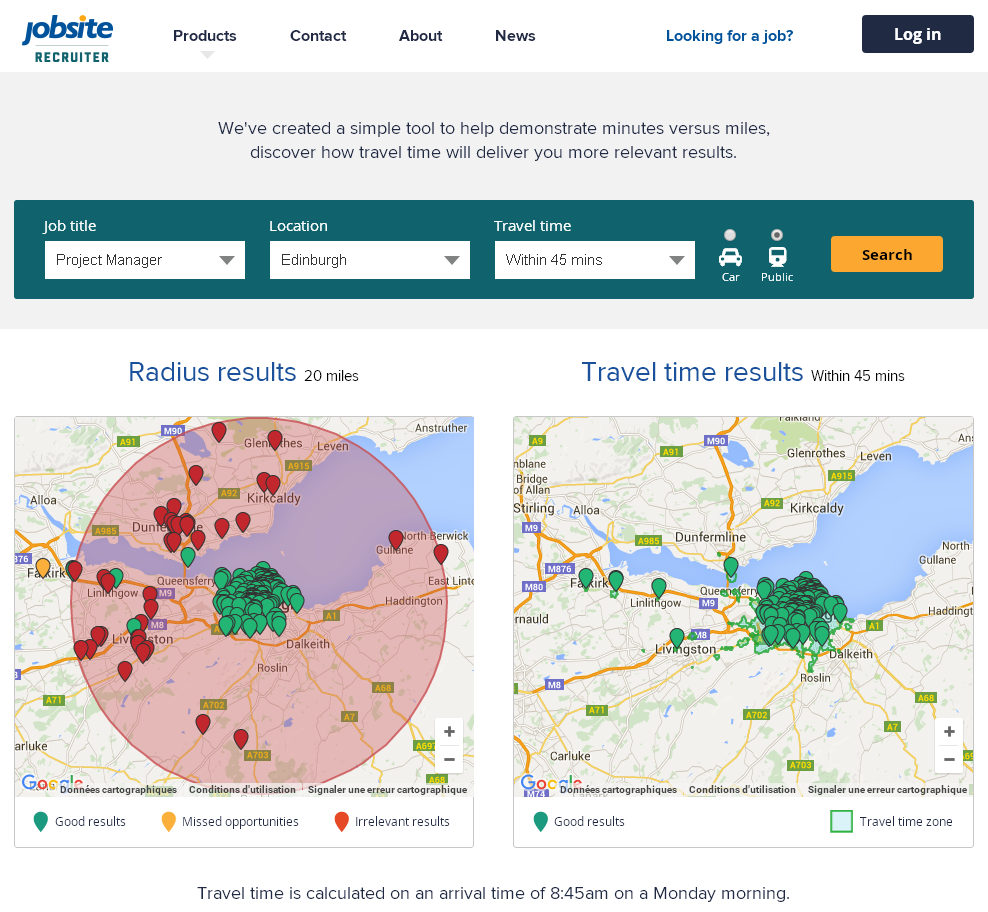 Charlie Davies, Co-Founder of iGeolise, says their tool eases decision-making. According to Chris Burles, Recruiter Product Manager at Jobsite, they are thrilled to be the only major job board to partner with such experts and offer the travel time feature. "Initial results from the travel time feature have shown an average improvement in location relevance of over 60%", he explains, "meaning we are providing more relevant candidates to our clients faster than competitors".
While a candidate appearing outside of a prescribed 'miles radius' can be a perfect match, it is also true of another who may live close to the workplace yet whose commuting may be longer. The TravelTime added feature can be of interest to recruiters who have had bad experiences in the past with hires getting to work late repeatedly, or simply getting discouraged from working long-term because the commute is such a hassle. Focusing primarily on the travel time still seems risky. Purple squirrels could come from all kinds of places, so make sure you keep your mind and eyes open when recruiting!
---
The Jobboard Finder is the largest database of job boards in the world. If you would like to see a specific topic on our blog, just suggest it in a comment below.