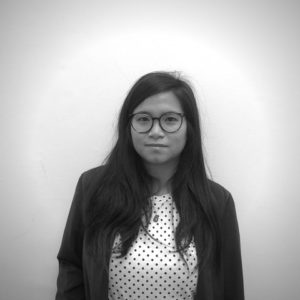 In 2016, a new French specialist job board was born: Mister Bilingue. It's been two years since its creation and we wanted to learn more about how to find work using our language skills. So, we sat down with Sandrine Crouzat, the head of marketing and communications, for an interview.
1. Sandrine, could you tell us where the idea for Mister Bilingue came from? We'd like to know more about the origins of the company.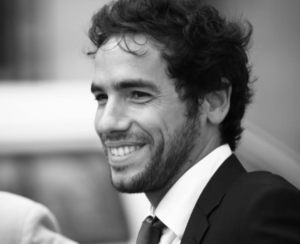 The idea came from the founder of Mister Bilingue, Ludovic MARTIN. After spending 7 years in a recruitment firm, he decided to quit his job and start a fresh. Thanks to his experience, he knew how hard it could be to find a job in France. It seemed necessary to create a job board for people with strong language skills (bilinguals, multilinguals and foreigners in France).
For international candidates, he thought it would be reassuring to find job offers corresponding to their profile on a single platform. The website was created to help profiles with great potential find a job in France.
Whether you speak English, German, Italian, Spanish or something else, you can find a job offer on Mister Bilingue!
2. Sounds exciting! Is everyone in the Mister Bilingue team bilingual?
To call ourselves bilingual would be a little audacious. However, it is true that we all have strong language skills. Actually, we have a Venezuelan, a German, a Mexican (and soon an English person) on the team!
3. That's a pretty diverse mix of people. Which languages are sought out the most by companies? And by jobseekers?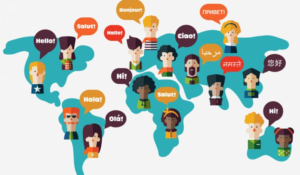 Companies are interested in all the languages on our website. We have offers for German, Dutch, Chinese, Italian, Finnish and Spanish speakers and a lot more! Our jobseekers come from all around the world so they are also interested in offers in a large range of languages. It is true though, that almost all of our candidates speak English. Maybe that's because it's become a kind of "universal language".
4. Could you tell us which industries are looking for bilingual candidates on Mister Bilingue?
We have companies from a variety of sectors. It can go from retail/luxury brands, call-centres, welcome-centres to companies working in tourism, the medical industry or software sectors.
5. Being bilingual is an asset everywhere then! Your website is only available in English and French. Do you intend to include other languages to the list in the future?
Yes, gradually, we are going to translate the website. Our goal is to have the website available in all the languages that we have on the website… But we need to be patient. We will start by German and Spanish very soon.
6. We look forward to it! How many job offers do you currently have on the website? How many CVs?
We usually have around a hundred job offers at the time. Since launching of the website, we have had more than 1200 job offers. We also have more than 15 000 candidates registered on the website.
7. Before Mister Bilingue, Europe Language Jobs or Top Language Jobs had already been around for a few years. What does your job board have to offer that they don't?
We are sure that they also do a great job but we are really specialized in the French market.
We also try as much as possible to help our candidates and guide them. We have a blog where they can find many tips. We also organize a free workshop every month: "How to find a job in France", where one of our experts makes a short but pertinent oral presentation about resume writing, job searching in France and job interviews. The participants can ask as many questions they want.
Our talent acquisition specialist, Anna Stirme, is always willing to answer to the questions on Linkedin, too. We also are reactive on Twitter and Facebook.
8. Indeed, you are! France was recently ranked 35th on the Global English Proficiency Index. Does that surprise you? Are most of your jobseekers foreign or local?
Well…it is true that the French have a reputation for being very bad at languages, but we are trying to fix that.
Our jobseekers are 30% French and 70% International, all living in France.
9. Do you provide companies with tests to check the fluency of your candidates? Do you test their fluency?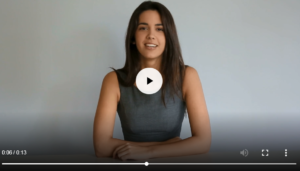 No, but we highly recommend our candidates put their language exam scores or their foreign experiences in their resume. They also have the opportunity to present themselves in a short video.
10. True. The video feature is definitely a good idea for a language website! What advice about the labour market would you give to those still at university or at school?
 To never give up! They may get many refusals or negative responses from recruiters, but they need to hang in there. They should continue to question their strategy until they find something that works. Above all else, they should always be prepared, study the company and the job offers they are applying to and make sure to have a good resume.
11. It's not as simple as it sounds. And what advice would you give to parents preparing their children for the labour market of tomorrow?
To push their children to travel abroad, to take part-time or summer jobs in foreign countries and to have as many overseas experiences as possible. I would also suggest getting involved in non-governmental organization or school associations, to make sure their resumes really stand out.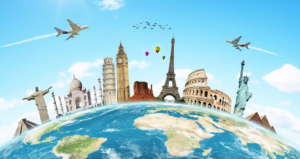 ---
Thanks for the wise words. Learning a language is a real asset but it's also a lot of hard work. We'd like to thank Sandrine Crouzat for answering all our questions! If you'd like more information on Mister Bilingue, you can check out its profile on the Jobboard Finder. If you have any suggestions for our blog, we'd love to hear them.
Author:
Ali Neill
As the job board tester and blog editor for the Jobboard Finder, Ali works on job boards from all around the world and keeps a close eye on the recruitment trends thanks to a number of sources, including the website's social media pages.