Being the world largest job board search engine, we are well aware that bad hires are very costly to any business. The Harvard Business Review points out that as much as 80% of employee turnover is due to bad hiring decisions.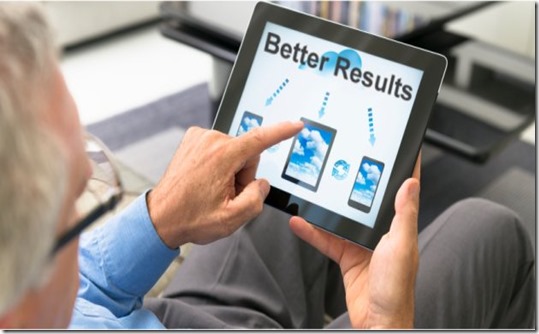 Bad hires are very costly to any business.
The US department of labor estimates that the average cost of a bad hiring decision can equal 30% of the first year's earnings : You make the wrong choice in hiring a $50,000 executive, it will end up costing you $15,000.
You have to also consider the impact of a bad hire on team morale and productivity. Tony Hsieh, CEO of Zappos estimated that bad hiring decisions have cost his company over $100 million. He now offers a $2000 bonus for employees to quit during their first week.
Let's see how recruiting software can assist you in making the right hiring decision.
1. What is recruiting software ?   
This is an all-in-ne solution designed to make the hiring process easier for your HR department. It helps you find the most suitable employees faster and more reliably, therefore saving you time and money.
Given how much bad hiring ends up costing a company every year, this is a cost effective solution providing the software fits your needs.
2. How does it work ?
The main idea behind a recruitment software is to centralize the recruitment process :
– The recruitment software lets you post your job vacancies on multiple job boards automatically (including yours).
– It helps you shortlist candidates using filter to receive only relevant applications.
– It also should have its own messaging system so that you can send automatic or personalized emails directly from the software.
– Finally it will build a pool of applicants, by storing in its database applications which didn't go through this time but could offer a god match for a future position.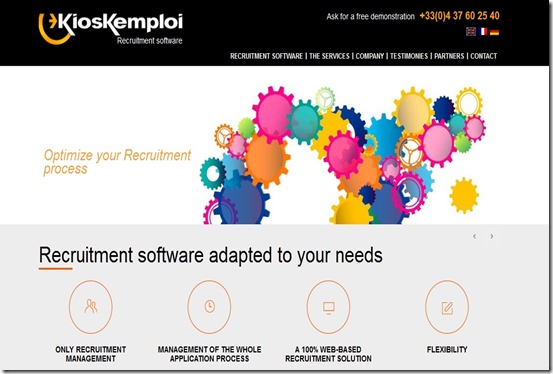 The main goal of a recruitment software is to offer you a complete recruitment and application management solution :
– A front office candidate : Best recruitment softwares allow you to add a career page on your website. This is a page where you display your offers, where candidates can search through the vacancies, upload their CV and apply online.
– Distribution : The right recruitment software should help you publish automatically job offers on several websites and social networks.
– Filtering : A good recruitment software should automatically sort applications by job type and applicant statuses.
– Centralization : recruitment software dashboard helps you follow up in real time essential information related to your current job vacancies. Besides, it includes a dedicated messaging service to automatically reply to each candidate and manage your communication with applicants from a central place.
– Build a pool of applicants : If a candidate is not good for job A it doesn't mean he won't perfectly match the requirements for job B later. By building a multi-criteria search database, Kioskemploi makes sure this candidate resume is not lost in one of your recruiter's limbo and can be brought up when necessary. This ensures the number of relevant candidates grows over time.
– Statistics an reporting : Kioskemploi gives you access to pre-set analytics as well as customized reports you can configure directly from your dashboard.
In a business world where bad hires are one of the most costly mistakes a company can make, it is surprising how many have not yet taken the leap of using a recruitment software that could save them time and money.
Article Review
Reviewer
Review Date
Reviewed Item
Author Rating