Covid-19 has affected everything around us, including recruitment. Hiring candidates and getting hired, everything has taken a break due to the Covid-19. And we are still trying to cope up with that. As getting a job is getting difficult, so is recruitment during these challenging times. With the demand for social distancing, there are a lot of challenges recruiters might need to face during the lockdown as well as post lockdown.  So even when everyone else is forgetting about the recruiter, we aren't! We're here to give you advice on the new skills and techniques you'll need to develop to follow safety rules and social distancing with candidates. Before you even see the new trends, you'll have heard about them here. So recruiters, listen up!
Get tech-friendly
I know I know, most of you have either accepted that tech is a big part of your life and some have always used it. Now more than ever, there is no denying that our work is dominated by tech first, people second. Due to downfall in the economy, companies have kept recruitment on hold, so the good news is the time to learn about technology is now and it's never been easier. You're learning with everyone so you'll find teachers and other students among your peers. Slowly but surely, you'll be getting in touch with jobseekers post-lockdown. Lots of different software, which was used as an "emergency platform" during the lockdown, is actually here to stay. Companies (and even schools and universities, like Harvard) have announced that they have every intention of keeping classes and business online well into the year and even in 2021.  This news is huge for recruiters, because the graduates looking for their first jobs (now and next year) will be particularly tech savvy and so will all the employees adapting to these norms indefinitely. Technology will help manage communications, collaboration, and increase productivity, so you need to see this as progress, despite the challenge it represents for some. Being familiar with the techniques that your organization might need to adapt post lockdown will always be beneficial. There is so much interesting software out there to discover:  Chatbots, Blockchain, Programmatic advertising, facial recognition, etc.  You'll be hiring faster and better as you also improve your own set of skills as a recruiter.
Go digital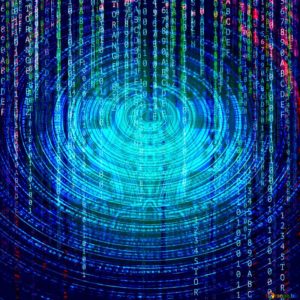 Let's face it: recruiters aren't superheros and are just as susceptible as everyone else when it comes to catching the COVID19 . So they also need to  respect social distancing, and they need to move away from in-person interviews towards the virtual interviews. Nowadays, it feels like everything has an e in front of it: e-greetings, e-mails, e-learning, etc. And we now have e-meetings and e-interviews. Don't let that "e" affect how you feel about the value of an interview. Sometimes, in fact, you can learn more about someone by seeing them in their location of choice (their home, a café, a park, etc.). You can even make it a part of your interview, especially for creative positions (by asking them to create a vibe) or for digital position (by creating a special backdrop). As a recruiter, you now need to start working with the automated virtual screening environment and interview. Some of the top conference platforms are: Teams, Zoom, Skype, etc. You might even use one of these to communicate with your colleagues already, so it shouldn't be that different to use it for interviews. Good luck! 
Focus on the present
Due to the recent travel ban, isolation, and suspension of immigration visas, it might get difficult for recruiters to hire foreign candidates from outside the country. But if you can't hire outside the country for in-house positions, then you can think outside the box to find different ways to recruit. If you can find ways to adapt job offers to remote work and convince clients to jump on board, you've solved your problem. If not, then you need to recruit more locals, which means attracting more attention. When targetting based on location, you have the pros and the cons. The cons are obvious: limited candidates in the area and difficulty focusing on a small audience. However, you can try different approaches to reach your potential recruits: shift from the online sites to offline techniques. Send out letters, or hand out flyers. Even if some bans remain, we can get away with the little things and they can make a huge difference to who shows an interest in your vacancies.  Internal recruitment is also an option. Not only does it require less training and on-boarding but companies might realise they're letting great talent go unexploited.
Update online presence
Companies need to let people know that the hiring process is on hold during the lockdown, and in case your online job ads are live, you need to take them down. And once you start hiring, you can update them again, but you will need to be more specific than earlier. Even if you don't have jobs to offer, keep any social media you have active. Hiring can be much simpler when you are active on social media and website. While so many people have lost jobs and are staying in, applicants constantly go through social media accounts and websites for recruitment. Creating a blog post related to job hunt like virtual-interview tips, resume making tips, and such different content mentioning links to hiring sites will attract more candidates making hiring easier. 
It's not because business is down that updates have to be. Update your online presence, reach out to your candidates by stating current vacancies in a detailed form. Be clear about what roles you are hiring for, is it temporary or permanent and also make sure to mention what safety rules the organizations are following. If recruiters miss this step, there are chances you might miss out on candidates as well.
Remote Recruitment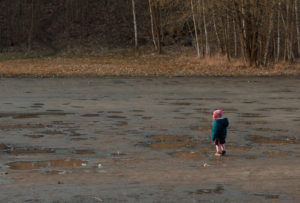 Even after the lockdown ends, it will still be important to avoid gatherings. While this can hardly be possible for people in the workplace, recruiters can opt for remote recruitment, which means hiring candidates who can work outside their offices. As we said before, this type of recruitment offers many advantages for the recruiter and the company, not to mention the jobseeker. They can work from their home, co-working spaces, or by living in other cities or countries. Also, make sure to mention this on job posting sites as it will help candidates apply for your organization despite living far away.  Try to choose job boards, which offer a "work anywhere" filter too! Or, if you are using a job portal to hire candidates like resume database for employers that recruits candidates for the USA, you can ask them to mention that you are hiring candidates for remote work as well so anyone eligible for the particular position can still apply even if they can't travel.
Start hiring candidates for flexible roles
While the economy of your organization might or might not be affected, moving towards flexible hiring is surely going to be pocket-friendly post lockdown. Start hiring candidates for a flexible role means paying them only for what they do and when their service is needed. This will definitely appeal to all the parents out there who are still juggling the fluctuating school schedule and their office hours. For flexible work, employees don't need to attend office regularly, but only when a company requires their work and then they can be paid accordingly. This will help you save money and avoid gathering employers in the workforce when their service is not essential.
Upgrade Applicant Tracking system
While you still have time upgrading, the applicant tracking system will help you find better candidates post-lockdown. In-case there are any errors, you can solve them so that you can continue and increase applications for various vacancies. This will allow your organization to collect information, organize clients based on experience and skillset, and make hiring faster than earlier. 
Coping with the new challenges in recruiting candidates might seem difficult initially, but proper assessment and accuracy will make hiring much faster with the increase in job hunting due to pandemic. Adjusting to the current changes is the only way to attract new clients. Making the best use of technology will help you grow your business and achieve success in hiring maximum candidates.
---
This article is a collaboration between Ali Neill and Eric Lyons. Eric is a Public Relation Executive at OPTResume. He is a PR strategist and writer, with extensive professional management experience in the public and private sectors.
Author:
Ali Neill
As the job board tester and blog editor for the Jobboard Finder, Ali works on job boards from all around the world and keeps a close eye on the recruitment trends thanks to a number of sources, including the website's social media pages.