For Only 149€ Simultaneously post across France's top 4 jobsites.
With "High visibility pack" you post and access most of the French job market in a few clicks.
Target a large number of people
39 962 031 Visits / month
7.0 Job score*
486 880 397 Page views / month
What High visibility pack includes ?

Monster (France)
Type
Generalist Job Board
Jobboard score : 7.9 / 10
One of the divisions of Monster Worldwide, Monster France has strived since 1999 inspiring and supporting individuals to help them improve their lives. Monster works for everyone by ...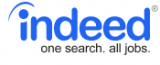 Indeed (France)
Type
Aggregator
Jobboard score : 6.2 / 10
Indeed is the #1 job site worldwide, with over 150 million unique visitors per month. Indeed is available in more than 50 countries and 28 languages, covering 94% of global GDP.
...

neuvoo (France)
Type
Aggregator
Jobboard score : 6.0 / 10
With over 20 million jobs available in more than 60 countries, neuvoo has established itself as one of the largest sources of employment around the world. Our mission is to centralize all ...

Pole Emploi (France)
Type
Employment Office
Jobboard score : 5.9 / 10
Pole Emploi is the #1 French generalist jobboard. It is the 21th most visited French site overall.
...
How "High visibility Pack" works ?
Online deposit and payment
Multicast
Immediate publication **
Publication report within 48 hours
Statistics
Hotline
Post now on
High visibilty pack
Any questions ?


Click here to contact us

* Average of the scores of the various Jobboards included in the High Visibility pack for the current year
** Subject to availability of partner sites